Yesterday Airbus shared that the A220-300 has an increase in range from its current 3,350NM to 3,550NM.  The extra range applies to high payloads, Airbus VP Single-Aisle Marketing Antonio Da Costa clarified to us. The former C Series continues to over-deliver just as Bombardier promised it would. This range bump is exclusive to the -300.
Looking at key operators of this aircraft, what could this range bump mean?  A 200-mile range bump actually impacts far more than it first appears.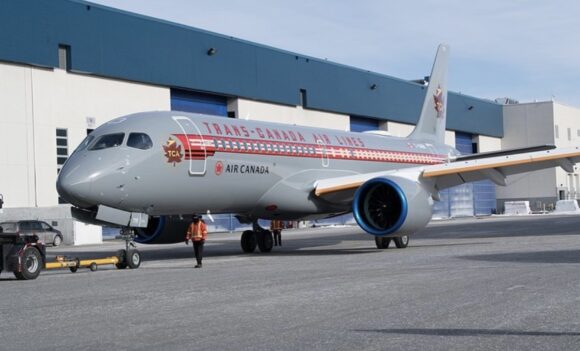 Air Canada, Delta, JetBlue – These airlines are likely to exploit the A223's new capabilities by increasing the markets it can serve. All three airlines are using the A320 now and the A223 complements these operations. What might have been marginal routes are now feasible.   The A320ceo and A320neo are at 3,300 NM, so the A223 now has longer legs.  Air Canada has several markets that will exploit the A223's capabilities – YHZ-LHR among them.  Delta will also benefit from the A223's extra range and capacity.  The same applies to JetBlue which could open new markets, where the E-190 is too small and the A320 is too large. Moreover, JetBlue could operate in markets like BOS-DUB with the A223. JetBlue's trans-Atlantic ambitions are well known.

Breeze – David Neeleman said he plans to use the A223 for Hawaii service – and this was before this range bump.  Starting with the ex-AZUL E-190s, Breeze is likely to upset the US domestic market.  Once its A223s come online, Breeze will be able to further disrupt the market.  The combination of E-190s and A223s provides Breeze with the tools to cherry-pick city pairs and avoid hubs.  This is likely to be very popular as travelers now have heightened health sensitivities.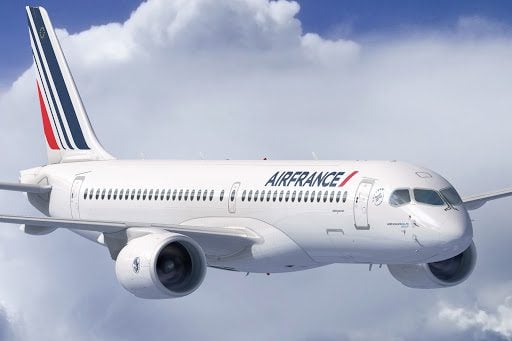 Air France – Their A318 and A319 fleets will be replaced by 60 Airbus A223s starting this year.  The selection of the A220 by Air France was important.  As a Bombardier product, this was a far less likely outcome even with the promised economics.  Another tidbit to consider at Air France actually starts with the 2010 conversations between Delta and Bombardier. Delta wanted the family to grow from just two models.  Bombardier demurred and we see how that played out.  Even so, a growth model is on the cards, the much-rumored A220-500.  And it is Air France that is the likely launch customer.  
If the -500 comes to pass we expect to see a lot of interest.  With seating at about what the A320 and MAX handle, but with more modern technologies the -500 would be a compelling replacement. For Airbus, this would be an acceptable outcome because the A320 family is already moving upmarket to several versions of the A321.  But for Boeing, not so much.  An A220-500 could attack the MAX8 head-on and probably offer significantly better economics.  Since the MAX8 is the crown jewel in the MAX range, that would be awkward for Boeing.  That alone would be sufficient reason for Airbus to move forward with a -500.  Its impact could be similar to what we have seen with the A321XLR.
The airlines named are bankable brands.  (If not Breeze, then David Neeleman for sure)  Fleet decisions made by influential brands are important because competitors pay close attention.  A competitor doesn't want to be caught with an economically uncompetitive fleet. Fleet decisions are something that one lives with for 15+ years.

For example, the current situation at Southwest.  We understand that decision-makers are leaning towards the MAX7 – change doesn't come easy and this is potentially a big change.  There are still hurdles. An interesting aspect of the information reported of a possible Boeing order revolves around 300 aircraft (confirming The Air Current's report) and this likely keeps the A220 in play as Southwest requires about 600 aircraft in the sub-150 seat segment. 
Even mighty Southwest has to ponder what happens when Breeze starts its A223 enabled cherry-picking and when Delta is able to produce lower seat-mile costs and JetBlue deploys its A223s to effect.  Fight one of them, no problem.  But fight all three of them?  It looks like whichever way Southwest turns it could be facing an A220.  And that's before other US competitors acquire A220s or E2s.

Airbus has the advantage of the A220 being a clean-sheet design that is proving to be an excellent tool.  Even as Airbus finds ways to make this aircraft more capable, think about what happens when Pratt & Whitney offers a GTF PIP with improved gearing.  The A220-300s growing popularity is understandable because it is at the start of its service life.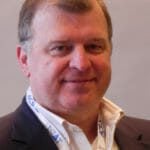 Co-Founder AirInsight. My previous life includes stints at Shell South Africa, CIC Research, and PA Consulting. Got bitten by the aviation bug and ended up an Avgeek. Then the data bug got me, making me a curious Avgeek seeking data-driven logic. Also, I appreciate conversations with smart people from whom I learn so much. Summary: I am very fortunate to work with and converse with great people.