December travel plans are being hatched, booked and bought now.  With the prospect of a cold winter coming fast, the "snowbird" effect will make many desperate to escape to the south and west.   If you are a snowbird and you want to get away from the cold, take a look at our flight planner.
First, select the month, then your departure airport and then your destination airport.  The table highlights typical arrival delays.  You want to spend as little time as possible on an airplane.  Plan with some visibility – the data behind the model uses DoT data from January 2017 through September 2019.  There are an average of over 40,000 flights per day in the US. That means our model has two Decembers averaged to guide you for this month.  While the past isn't prologue, at least you get an idea of what airline performance looked like by departure time slots. And what is likely going to look like again.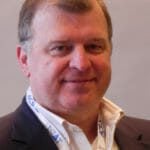 Co-Founder AirInsight. My previous life includes stints at Shell South Africa, CIC Research, and PA Consulting. Got bitten by the aviation bug and ended up an Avgeek. Then the data bug got me, making me a curious Avgeek seeking data-driven logic. Also, I appreciate conversations with smart people from whom I learn so much. Summary: I am very fortunate to work with and converse with great people.