TAP Air Portugal's CEO agreed to a Q&A with AirInsight after their recent A330neo delivery.
1. TAP's strategy appears to have evolved from a traditional national carrier to an international competitor with stronger growth aspirations. How has TAP developed such a customer following outside of Portugal, which now accounts for nearly three-quarters of your business?
Our strongest growth, in terms of passengers, is still in Europe. We are launching new destinations and more frequencies in the United States and Canada, and we will keep on doing it over the next years. It's a strategical market for TAP. Lisbon, due to its geographical situation, is probably the best and definitely the closest gateway between the Americas, Africa, and Europe. TAP continues to be very strong in Brazil, where we fly to 10 different major cities, mostly with daily flights for each one, but we decided not to depend on only one market, even if it's one as important as Brazil. In the US, TAP will launch several new routes in the coming years. This year alone, we will begin to fly to Chicago, Washington, and San Francisco.
2. TAP is in the process of changing its fleet, with a focus on the A321LR and the A330neo. Can you explain why these models were chosen for TAP's growth?
TAP Air Portugal continues to develop a set of initiatives aimed at modernizing the fleet and, thus, increasing efficiency and reducing fuel consumption and CO2 emissions. The most important is that the new Airbus A320neo engines burn 20% less than our Airbus ceo´s. By the end of next year, 78% of our widebody block hours will be flown on our Airbus A330neo´s. Also, the comfort and quietness onboard Airbus new generation aircraft, with the new Airspace by Airbus cabin design, is now the benchmark, the best one can find in the market.
3. With Lisbon as a hub, will TAP expand its transatlantic operations to expand to additional cities, utilizing its new aircraft to open new markets?
Due to his geographical position, TAP's hub in Lisbon allows us to use the Airbus A321LR in several transatlantic routes to destinations in the USA'S East Coast or the Northeast of Brazil, with a cost per seat that will allow TAP to be one of the most competitive players in this segment.
4. TAP, for its A321LR aircraft, will incorporate fully lie-flat seats in its business class product, offering the best narrow-body transatlantic business class seats. Is TAP planning to differentiate itself with superior cabins and service with its new aircraft?
Yes, we believe TAP will offer a much-differentiated product with the A321LR, where each and every customer will find the best value for money for their transatlantic travels.
5. Competition across the Atlantic is heating up, with both traditional and low-cost carriers entering the market. How is TAP positioning itself in these markets, and how will TAP stay ahead of its competitors?
As previously stated, the network growth and the opening of new routes, not only in Americas, but also in Europe and Africa, the renewal of the fleet and the adoption of the A321LR for transatlantic flights, will allow TAP to enlarge catchment areas, both to feed and de-feed Atlantic flights, while offering more comfort and reliability in much more fuel efficient aircraft. We're also working very hard to increase customer satisfaction, as TAP is increasing on-time performance and all pre and after sales customer services, and we're sure we will put in the market the best value-for-money for Atlantic travelers.
6. Looking ahead, looking out five years from now, how will TAP in 2024 differ from TAP today?
20 million pax
Global reference in customer service
Growth of network and capacity – 25 more destinations compared to today
Seamless transfer hub airline in Lisbon
Renewed and new fleet and products – more than 100 state of the art planes
High Punctuality – high 80 percent
Engaged and dedicated employees – more than 12000 direct employees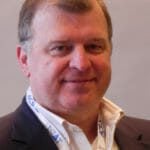 Co-Founder AirInsight. My previous life includes stints at Shell South Africa, CIC Research, and PA Consulting. Got bitten by the aviation bug and ended up an Avgeek. Then the data bug got me, making me a curious Avgeek seeking data-driven logic. Also, I appreciate conversations with smart people from whom I learn so much. Summary: I am very fortunate to work with and converse with great people.