With Australia effectively being one big bubble, it's no surprise that the domestic market is driving the recovery of Qantas. The airline expects capacity to return to 95 percent of pre-Covid levels in its final June-September quarter of Financial Year 2021, it said in a market update on May 20. Qantas thrives on domestic recovery.
After last year's national and inter-state lockdowns and travel restrictions, domestic travel has surged in the last few months again. Leisure travel is strong, and even corporate travel has returned to 75 percent of pre-crisis levels.
But there are still lockdowns, like the one in Perth in April and in Brisbane and Sydney in March that immediately have had an impact. The carrier quantifies the impact of these lockdowns on its EBITDA of some $444 million, underlining the fragility of the recovery. Subsidiary Jetstar produced a positive Underlying EBIT in April.
Domestic fleet back in action
Qantas and Jetstar have brought back all domestic aircraft to service. Jetstar is in the process of adding up to five Boeing 787-8s from the international network to its domestic routes and will transfer six Airbus A320s from Jetstar Japan to Australia. Qantas has hired extra capacity from Alliance Airlines by activating eight Embraer E190s, with the option of adding six more.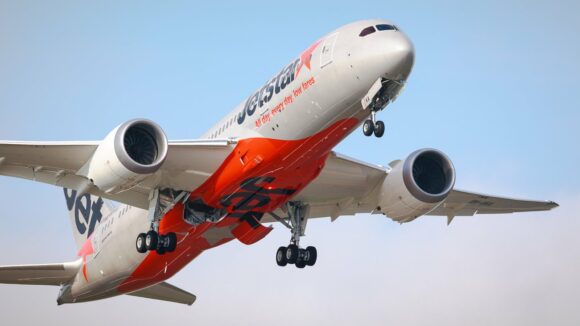 Jetstar has moved five Boeing 787-8s from its international to
the domestic network. (Jetstar)
How different is the situation on Qantas' international network. The airline had planned to resume services from June but delayed this to October. Last week, the government announced that Australia won't re-open until probably mid-2022, but still, Qantas expects to restart limited international services from December. It predominantly counts on Covid-free travel bubbles but this depends on the government's decision.
That Qantas International still operates at sixty percent capacity has to do with cargo, together with continued repatriation services and limited regular passenger services, mostly to the Tasman Island. All eleven 787-9s and fourteen of its 28 Airbus A330s are back in service to perform these roles, but the Airbus A380 will remain in deep storage until at least 2023. CEO Alan Joyce told Executive Traveller that he hopes on the return to service of six doubledeckers in 2023.
More redundancies at Qantas international 
While Qantas thrives on the domestic recovery, it continues its restructuring and has started a new voluntary redundancy program for its international cockpit and cabin crew. It expects a few hundreds of staff will subscribe to the offer, although the carrier will keep a watchful eye on retaining sufficient capacity one international service will recover. Of the 8.500 previously announced redundancies, some 7.650 have been completed. Qantas' active workforce now includes some 16.000 out of 22.000.
In a financial update for FY21, Qantas expects a net loss of around $2.0 billion but forecasts an Underlying profit of $400-500 million as well as a return to positive free cash flow in HY2. Qantas Loyalty will generate additional income in the second half of the financial year. Since the start of the pandemic, the Group will have lost $16 billion in revenues.
Qantas is happy with its $4.0 billion in liquidity and is on track to reduce net debt to below last December's $6.05 billion when it closes this financial year in September. The plan to reduce annual costs by $1.0 billion in 2023 is also on track.
As Joyce concluded: "We have a long way still to go in this recovery, but it does feel like we are slowly turning the corner. The fact we're making inroads to the debt we needed to get through this crisis shows the business is now on a more sustainable footing. The main driver is the rebound of domestic travel, which now looks like it will be bigger than it was pre-COVID, at least until international borders re-open."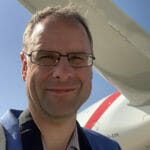 Active as a journalist since 1987, with a background in newspapers, magazines, and a regional news station, Richard has been covering commercial aviation on a freelance basis since late 2016.
Richard is contributing to AirInsight since December 2018. He also writes for Airliner World, Aviation News, Piloot & Vliegtuig, and Luchtvaartnieuws Magazine. Twitter: @rschuur_aero.