Rolls-Royce has started a fundamental restructuring program for its Civil Aerospace division that will see the consolidation of its activities at a number of production sites. The largest reorganization in the company's history is a direct response to the Covid-19 crisis, which in a few months' time completely changed the outlook for the widebody aircraft and engine market.
In 2019, Rolls-Royce started a drastic reorganization that will see 9.000 staff leave the company by 2022, of which 8.000 at Civil Aerospace. Announcing its HY1-results on August 27, the company said that 4.000 have already left with another 1.000 expected before the end of the year. This includes 2.500 in voluntary exits and early retirements. Reductions at Civil account for one-third of total headcount. Another 3.000 will leave next year and 1.000 in 2022. Implementation costs are expected to be GBP 800 million.
The restructuring plan targets sustained positive results with annual pre-tax savings of GBP 1.3 billion by the end of 2022, of which GBP 700 million will come from headcount reductions. Associated cash costs will total GBP 800 million, half of which will be included in the 2020 results.
The plan, which is already executed, sees the consolidation of various production activities to a reduced number of sites. All widebody engine assembly activities and tests will be concentrated on one site in Derby instead of three. Derby will also become the site for advanced disc and turbine blade machining while sharing blisk production with Oberursel in Germany. The Singapore plant will become the sole producer of Trent fan blades. Not all sites will close completely but could take up other activities, CEO Warren East said.
To reduce costs more, the engine maker is reviewing its make-versus-buy strategy and intends to source more non-critical components from third parties. Rolls-Royce specifically mentions UltraFan to include new industrial partnerships.
Rolls-Royce intends to keep its in-house capability for MRO-work on its engines, albeit at a reduced number of locations. The number of spare engines kept available per year is also to be reduced to lower their impact on the balance sheet.
Pre-tax loss of 5.3 billion
Rolls-Royce announced a reported pre-tax loss of GBP 5.367 billion for HY1 or a 3.244 billion underlying loss. The reported operating loss was GBP 1.769 billion (underlying: 1.669 billion). This includes GBP 1.1 billion in impairment costs and GBP 366 million in restructuring charges. This was offset partly by a GBP 498 million exceptional credit on the Trent 1000 program as fewer aircraft had to be kept on the ground for modifications as they were grounded because of Covid-19 anyway.
Reported revenues were GBP 5.824 billion (underlying: 5.561 billion), down 26 percent compared to last year. Inventories increased to GBP 0.3 billion but action has been taken to reduce procurements and unwind inventories in HY2.
Civil Aerospace recorded an underlying operating loss of GBP 1.826 billion on GBP 2.527 billion in revenues, while all other divisions (Defence, Power Systems, ITP Aero) contributed with positive results albeit at reduced margins. The operating loss includes GBP 1.2 billion in one-off charges related to Covid-19 costs. Large engine revenues were down -30 percent at GBP 862 million and services for these engines -59 percent at GBP 649 million.
Civil felt most of the pain as most of the world's long-haul fleet has been grounded and flying hours have dropped by an average of 53 percent, which will the aftermarket and spares business in HY2 even more as under-utilization means fewer engines will be up for checks and overhaul. The company has taken a GBP 1.46 billion charge in anticipation of lower receipts in the next seven years.
Rolls-Royce delivered 137 widebody engines in HY1, including 51 XWB-84s, 48 Trent 1000s, 22 XWB-97s, eight Trent 7000s, and eight Trent 900s. It expects total deliveries of 250 engines per year between 2020 and 2022 with a gradual increase after that.
Gradual recovery expected this year without second wave
Rolls-Royce has reduced costs in HY1 by GBP 350 million, expecting to achieve one billion for the full year. The company is expecting free cash flow to return positive in HY2 next year as the air travel industry begins to recover towards the end of the year, procurement is stable, and costs are reduced. The target is to reach a positive GBP 750 million free cash flow in 2022, having seen a negative GBP -2.801 billion FCF in HY1.
In its base scenario, Rolls is not expecting a second Covid wave and expects Civil Aerospace to return to seventy percent engine flying hours compared to 2019 levels in 2021 and ninety percent in 2022, with a full recovery not until 2024. This year, engine flying hours will be at 45 percent of last year's level. Recovery in China is instrumental to this as twenty percent of Rolls' widebody market is there.
Final Trent 1000 update ready before next Summer
One of the cost savings will be on the Trent 1000 program. As the compressor and turbine blade issues are in control and redesigned parts have been rolled-out, costs will come down from GBP 450-550 million this year to GBP 200-300 million in 2022. The ninth and final update destined for the Trent 1000 TEN high-pressure turbine blades is expected to be certified and ready for incorporation into the fleet at the end of HY1 2021.
In-service cash costs related to the Trent 1000 in HY1 were GBP 135 million. In June, no aircraft were grounded that needed engine modifications as good progress on the roll-out of the fixes were made. The total in-service cash costs for addressing and fixing the problem between 2017 and 2023 are now expected to be GBP 2.1 billion, down from the previous guidance of 2.4 billion.
On the Trent 900, it has taken a GBP 309 million charge related to an expected future loss on a small number of contracts. This might be related to blade fixes that are needed to this engine that powers the Airbus A380.
The recent wear issue identified XWB-84 is not expected to have a material financial impact.
The engine maker has GBP 6.1 billion in liquidity available, including a GBP 1.9 billion undrawn facility that is up for renewal in October 2021. If a second wave hits, Rolls will have to draw down on this facility. It also has a GBP 2 billion undrawn loan backed by the UK Export Finance.
Net debt stood at GBP 1.7 billion by the end of June and despite mitigating actions is expected to significantly increase by the end of 2021. Rolls-Royce is reviewing its assets portfolio to raise some GBP 2 billion with the next eighteen months. This includes the disposal of low-pressure turbine manufacturer ITP Aero in Spain, which has been announced before. The disposal will be done in a timeline and structure to maximize shareholder value, but ITP will remain a key partner to Rolls-Royce.
"We have taken this Covid crisis as an opportunity to really rethink and accelerate some of the ways we do business. From manufacturing, to what we outsource, to the facilities we need and how we collaborate with partners for the long-term to reduce our future capital costs and risks", East said. "Taken together, these measures should mean a much-improved operational gearing as the markets recovers and we will return to growth. It will be a much different civil business in the future."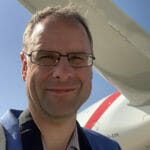 Active as a journalist since 1987, with a background in newspapers, magazines, and a regional news station, Richard has been covering commercial aviation on a freelance basis since late 2016.
Richard is contributing to AirInsight since December 2018. He also writes for Airliner World, Aviation News, Piloot & Vliegtuig, and Luchtvaartnieuws Magazine. Twitter: @rschuur_aero.