St.Helena now has a real airport that can handle passenger aircraft. It's rare in the western world to see a new airport like this open. The island used to depend on a mail ship (those of you from the colonies know what this means) so having air service is a big thing. For readers who like the idea of traveling someplace different, St. Helena should be added to your bucket list. Note you will need to fly way south to Johannesburg to fly north to the island.
Implementation Flight from St Helena Government on Vimeo.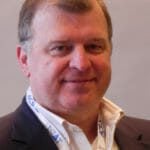 Co-Founder AirInsight. My previous life includes stints at Shell South Africa, CIC Research, and PA Consulting. Got bitten by the aviation bug and ended up an Avgeek. Then the data bug got me, making me a curious Avgeek seeking data-driven logic. Also, I appreciate conversations with smart people from whom I learn so much. Summary: I am very fortunate to work with and converse with great people.