City Airways, based in Thailand, has signed an agreement with ICBC Leasing and COMAC for 10 ARJ-21 regional jets and 10 C919 narrow-body jets. This international sale, to a customer currently operating 2 Boeing jets, indicates that COMAC will be aggressive, including leasing company financing support, as it markets its new aircraft internationally. The impact of COMAC on international markets has begun.
City Airways operates domestically in Thailand and currently operates two Boeing 737s.

The ARJ-21 program is certified in China, and will deliver its first aircraft to Chengdu Airlines in November. This regional jet will provide City Airways with additional capacity for its domestic network based in Bangkok and Phuket. Delivery dates for the 10 aircraft were not specified.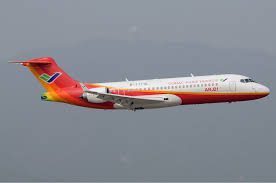 The larger C919s on order will additional capacity on key routes as the airline grows. The C919 program is currently under development, with the first flight scheduled in 2016… Continue reading →