Mitsubishi has pulled back from the market. Years of delays and fumbles have left the program in a very uncertain light. Deals with US airlines are now clearly up for grabs. Covid was actually an opportunity for Mitsubishi as the regional fleets around the world are active while large aircraft are parked. But the fumbles and delays ensured no MRJ or Spacejet was to be had. And this despite the program having a parent company that has shown extraordinary patience. It will be interesting to see how the influence of the new Montreal-based team impacts the program going forward.
Meanwhile, what are the market metrics the Spacejet (any version) needs to match or beat to be a serious player in the world regional airline industry?
At the end of 2019, there were 4,136 regional jets in service and 720 parked. The table lays out where these aircraft were operating. North America accounted for 51% of the market and is under the influence of the Scope Clause. We believe the time has come for that clause to be relaxed, particularly the weight component.
Meanwhile, if you want to offer the market a regional aircraft, it would be wise to make it Scope compliant. Because if you don't it the US regional airlines won't buy it. In May 2020 Mitsubishi suspended development of its "to be" Scope compliant M-100. So much the program's US regional offering.
However, Mitsubishi is clearly not going to abandon the aircraft business. They have too much invested and now they have a new team based in the world's third-largest aero cluster, surrounded by friendly and supporting allies. This team has experience building and certifying commercial aircraft. They also know how to sell regional jets. It is going to be interesting to see what this team does next. Because regional airlines the world over are wary of the current de facto monopoly Embraer has.
The Embraer E-175, and forthcoming E175-E2, are state of the art. But these airlines (and lessors) need a competitor to keep pricing sharp. The only market where Embraer is King of the Hill is the regional segment. This is a spot it will defend with all its resources.
What are the hurdles facing Mitsubishi? We mentioned scope compliance. The OEM will solve that problem because they already had a solution they were working on. We expect to see the M-100 refined and tweaked.
Here are some other hurdles to overcome. Airline economics at the regional level is brutal. Especially in the crucial US market where major airlines squeeze regionals. Mitsubishi needs to offer an aircraft with compelling economics. The following chart illustrates what the current models in US regional service cost to operate. One can see why the 50-seater is being retired in the US (and offers an interesting opportunity for a turboprop).
In 2019 flight operations per seat hour, the regional market averaged $16.41. A new design is will come with a market price significantly higher than current offerings. Mitsubishi will not be able to recover all of that in pricing. (Probably the same for Embraer on its E175-E2) Another pricing benchmark Mitsubishi needs to deal with is the fact that the E175-E2 is expected to offer 16% better fuel burn and 25% lower maintenance costs than the E-175. These are Embraer's numbers and they have a record of meeting or beating their numbers.
That, specifically, means a future Mitsubishi regional jet needs to offer maintenance costs/hour equal to better than $371/hour and a fuel burn equal to better than 539 gallons/hour. In 2019 the US E-175 fleet averaged $12.94 in flight costs/seat hour. A future Mitsubishi would need to match or beat that and probably aim for between $10 and $11. Outside of the capital costs, these are the key operating costs Mitsubishi must match or beat. It is the E175-E2 that sets the bar, even though it is not currently Scope compliant. Regardless of whether Scope moves, Embraer sets the regional bar with its E175-E2.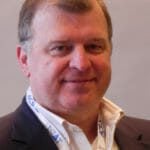 Co-Founder AirInsight. My previous life includes stints at Shell South Africa, CIC Research, and PA Consulting. Got bitten by the aviation bug and ended up an Avgeek. Then the data bug got me, making me a curious Avgeek seeking data-driven logic. Also, I appreciate conversations with smart people from whom I learn so much. Summary: I am very fortunate to work with and converse with great people.