When looking at ways to offer the most cost-effective airline seat in the current market, you might have thought this would be delivered by a regional jet.  After all, why fly ~160 seats when you only have ~50 passengers?  But we see US airlines are not doing this. There are probably scope and other labor issues at play.

In our model, updated through July 16, we see that regional jets topped out at 40% of flights in May when the crisis was at its deepest. Since then, US airlines have brought back more mainline single-aisle aircraft. Subscribers can interact with this model.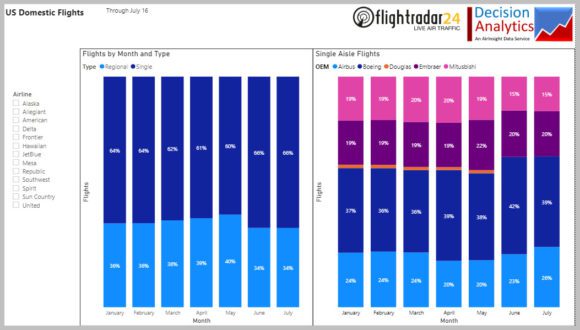 Much of the trend is driven by Southwest.  Here is an example. Southwest accounts for a steady rise in the NG fleet deployment. Among the big four, Delta and United reduced their flights more aggressively than American and Southwest. In the US, among single-aisle flights, Boeing accounts for ~40% is by far the largest OEM.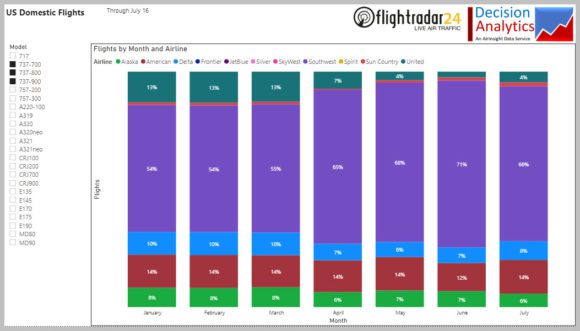 As the big airlines focus more on their employees and fleets, the regionals are getting squeezed – again.  But even among the regionals, there are interesting dynamics at play.  For example, there is a steady move away from the 50-seaters.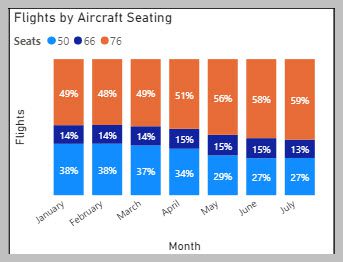 And then, among the OEMs in that segment, Embraer is seeing steady progress against Mitsubishi. This is great news for Embraer after its unceremonious dumping by Boeing.  On the other hand, the new Mitsubishi team is essentially ex-Bombardier and seemingly waiting for guidance from Japan. Mitsubishi Heavy might want to accelerate their guidance because time is not on their side.  The US regional airline industry could use a strong supportive message. This is something even Embraer might appreciate.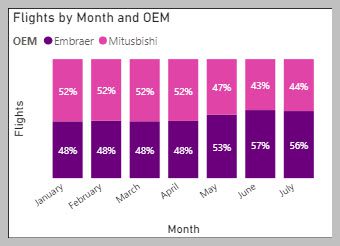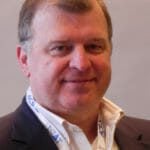 Co-Founder AirInsight. My previous life includes stints at Shell South Africa, CIC Research, and PA Consulting. Got bitten by the aviation bug and ended up an Avgeek. Then the data bug got me, making me a curious Avgeek seeking data-driven logic. Also, I appreciate conversations with smart people from whom I learn so much. Summary: I am very fortunate to work with and converse with great people.