CEOs of leading US and UK airlines have called on the leaders of the G7 countries to reopen the transatlantic for unrestricted passenger travel between both countries. They say there is a "clear opportunity" to safely open up, as both the UK and US are leaders in the number of vaccinated citizens, who form a low risk when traveling. The question is: will G7 have the guts to reopen the Pond?
Today's joint statement comes ahead of the G7 meeting in Cornwall from June 11-13. It has been backed by airlines that have everything to win from the reopening the transatlantic: American Airlines (Doug Parker), United Airlines (Scott Kirby), Delta Airlines (Ed Bastian), JetBlue (Robin Hayes), British Airways (Sean Doyle), Virgin Atlantic (Shea Weiss), as well as London Heathrow Airport (John Holland-Kaye), the US Travel Association (Roger Dow), and BritishAmerican Business (Duncan Edwards). Last week, the international airline association IATA sent out the same message to G7-leaders.
Although there are daily passenger flights between the US and UK, they are restricted to non-US and UK citizens. Since March 2020, transatlantic travel has been dominated by lockdowns and restrictions. According to BritishAmerican Business, UK businesses are losing £23 million each day over lost trade. The airlines say that reopening the transatlantic will reignite the economy, not least their own business.
As Doug Parker said: "With vaccine availability continuing to expand, we know that our business and leisure customers are increasingly eager to cross the Atlantic, and we know that when they do, it will provide a major boost to the economies in the US, UK and around the world. We look forward to continuing to work with both governments as they make this important decision."
Vaccination rates make a difference
While the reopening has been called for on many occasions by the airline's association IATA since last November's AGM but never happened, the six airline CEOs say now that there is a big difference: the rate of vaccination. In the UK, 75 percent of all adults have received at least one dose, in the US 63.5 percent. About half of the US population is fully vaccinated. The airline leaders say the US should get on the UK government's Green List, while the US travel ban on the UK could also be lifted.
The US and UK governments should take a data-driven and risk-based approach to the re-opening of the transatlantic, the CEOs say. This is in line with IATA's message last week, which was backed by statements from leading research institutes and studies from Airbus and Boeing. Both the German Robert Koch Institute and the European Center for Disease Control and Prevention said that vaccinated travelers no longer pose a risk for spreading the virus, even in case they would be infected. US and Canadian institutes said that vaccinated travelers do not need to be quarantined.
Last week, IATA said that between February and May only 2.2 percent of some 366.000 travelers entering the UK had tested positive on a PCR-test. Half of them were from red list countries, so without them, the positive test would have been 1.46 percent. 
The airlines also added that the risk of getting contaminated on board an aircraft between the US and UK is "at one in one million", Delta's Ed Bastian said. Scott Kirby added: "Programs like the trials of COVID-free flights between Newark and Heathrow and the US Department of Defense air filtration study conducted onboard United aircraft not only contributed to the body of scientific knowledge, they have demonstrated the near non-existent rates of viral transmission aboard an aircraft."
G7 leaders have to assess the risks
Will G7 have the guts to reopen the Pond? The Biden and Johnson administration are likely to be open to the call from the airlines, as the reopening would indeed benefit both countries from an economic point of view. It remains to be seen how they judge the risks when reopening the transatlantic. Can be guaranteed that only travelers from the two low-risk countries are allowed to fly, or is this open to nationals from other countries as well? And under what conditions: only when fully vaccinated or also with a negative PCR-test? Plus: how should mutations of the virus be considered, which caused the UK the change Portugal from 'green' to 'amber' as it saw a rise of the Indian variant coming on the country?
The air travel industry's attempts – notably from IATA – to change the minds of government leaders have been met with passiveness so far. Will there be anything different in Cornwall this coming weekend?

A4E wants to reopen Europe
In a separate call on EU-leaders, Airlines 4 Europe (A4E) has urged them to reopen Europe and start lifting restrictions. The lobby organization said on June 7 that leaders should approve a proposal from the European Commission from May 31 that allows fully vaccinated people to travel unrestricted fourteen days after completion of their vaccination. People who have been infected should be able to travel 180 days after their positive test. Others should provide a negative test before travelling.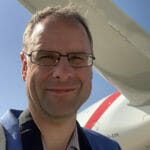 Active as a journalist since 1987, with a background in newspapers, magazines, and a regional news station, Richard has been covering commercial aviation on a freelance basis since late 2016.
Richard is contributing to AirInsight since December 2018. He also writes for Airliner World, Aviation News, Piloot & Vliegtuig, and Luchtvaartnieuws Magazine. Twitter: @rschuur_aero.