Boeing
The most brutal area of commercial aerospace is the single aisle market. Competition between Airbus and Boeing is fierce.  So fierce that new entrants rightly fear the news these giants are going to increase production.  The pool may be growing bigger, but it is also getting tougher to enter as the two OEMs swamp the market with aircraft.  Between them, Airbus and Boeing are heading into a situation that sees them delivering over 100 single aisle aircraft every month.
Take a look at the situation from another angle.  Airbus and Boeing are doing very well selling single aisle aircraft.  The chart illustrates the state of play.  Even at ~100 aircraft deliveries per month, with no new orders, the two OEMs have over five years of production in backlog. (Note how much better Airbus is doing in the largest size. )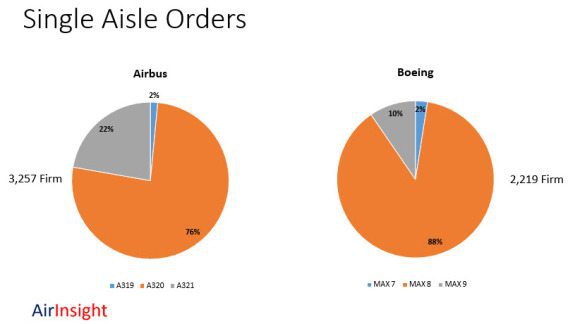 Now consider this. … Continue reading →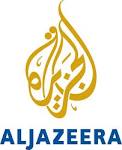 Qatari television station Al Jazeera recently published an expose on the Boeing 787 that was quite negative.  The video is nearly an hour long and leaves an uneducated viewer with the impression that 787s will soon be falling out of the sky, a la Chicken Little.  Our reaction is no, that is unlikely to happen.
We are keen followers of this industry; this is where we do business.  Finding fault and criticizing is easy.  And when this is done by people with little industry knowledge, it's mostly inaccurate.  Traditional media has an old SOP – "if it bleeds, it leads".  And the Al Jazeera report is tabloid-style journalism masquerading as an in-depth analysis.
Unlike Al Jazeera, we will try to be fair and balanced:
Boeing's 787 program did not cover the company in glory.  It is clearly the most fumbled project in the… Continue reading
[UPDATE - We contacted the airline and they advise us as follows: "At this time there is no substitute for the B757 on the market or in sight at Boeing or Airbus.  Present plans estimate the  B757 with Icelandair to 2025.  Icelandair is planning the MAX for the European routes and US flights to the east coast and Canadian destinations on the east side of Canada.  MAX will be serving the majority of the Icelandair network."]
Icelandair is a smallish airline based in the north Atlantic, about halfway between North America and Europe.  Its location allows the airline to cherry pick routes and carve out a nice business.  It has a fleet that includes an 757-300 and many 757-200s. Take a look at the route map to get a feel for their business.  One can see why the 757 is the perfect aircraft… Continue reading →
As Lufthansa tweaks its business to become more competitive, it has undertaken some interesting actions on the long haul fleet. As the chart below shows, the three aircraft involved are seeing significant changes. The key item here is Lufthansa adding premium economy seating.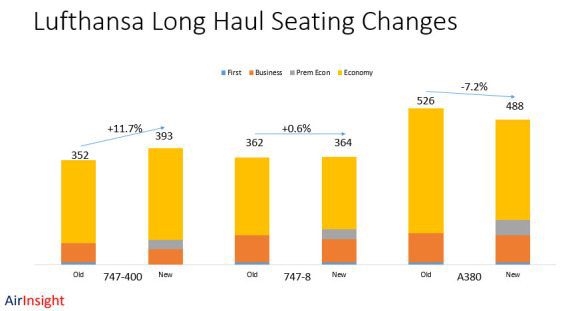 The 747-400 loses first class and gets nearly 12% more seats. This allows the airline to focus this fleet on markets which are more leisure focused – or as the airline puts it, "markets where there is less demand for first class product". Example? Bangkok.
The 747-8 by contrast keeps first class. The addition of premium economy sees fewer economy seats. This fleet is focused on markets where demand for first class is justified. Examples? USA, India, selected Asia markets plus Mexico and Brazil. Possibly Argentina from October (yes how about that, defaulting Argentina). Interestingly Argentina and Venezuela have traditionally been the best first class markets for… Continue reading →
Too good not to share. Icelandair B757-300 over the Atlantic going to New York.