COMAC
The COMAC ARJ-21, China's first passenger jet, entered service today with Chengdu Airlines.  The 78-90 passenger aircraft, originally scheduled to enter service in 2006, has finally entered revenue service.  The Advanced Regional Jet was designed nearly 15 years ago, and is a generation behind western regional aircraft.  But it did serve a purpose for COMAC, as it was the training ground for a cadre of aerospace engineers that will build the C919 narrow-body trunk liner and participate in a COMAC-Russian joint venture to develop a new wide-body aircraft.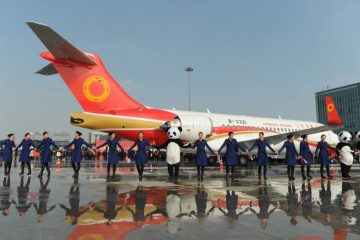 The entry into service for the ARJ-21 has taken much longer than originally anticipated, after encountering multiple issues with respect to certification and several modifications to the aircraft.  We do not expect the aircraft to sell in western markets, as it is not competitive economically with current and forthcoming models from Sukhoi, Bombardier, Embraer and Mitubishi.
The ARJ-21… Continue reading →
Air travel is a very safe mode of travel, with few accidents and a trend line that points to increasing safety year by year.  The following chart shows worldwide airline fatalities per million passengers from 1976 through 2014.  The trend line shows that safety is continuing to improve for the industry as a whole. Continue reading →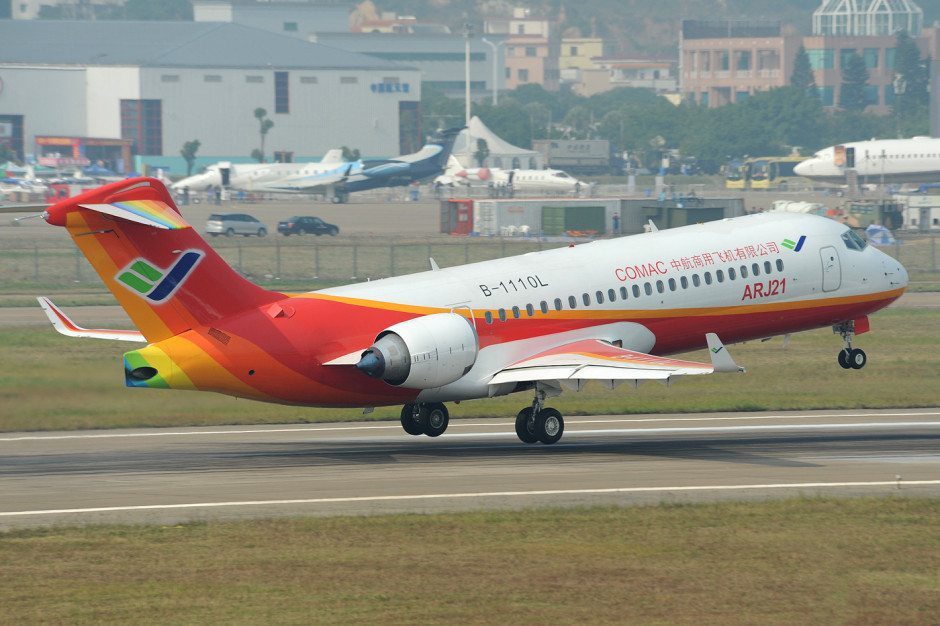 The ARJ21-700 has finally entered service. COMAC celebrated the delivery of the first model of the Chinese regional jet (serial number 106) to Chengdu Airlines. Chengdu Airlines will operate its new aircraft between the main cities of its network (Shanghai, Nanjing, Shenzhen, Xi'an, Beijing). The airline ordered 30 aircraft.

The ARJ21 program was launched in 2002, with first flight of the prototype in 2008 and certification (by the Chinese authorities) came in December 2014 . Since then the ARJ21 had undertook demonstration flights (for six months).  Five prototypes participated in the certification program accumulating 5,258 flight hours with 2,942 cycles (demonstration flights excluded).
Fabio Gigante