COMAC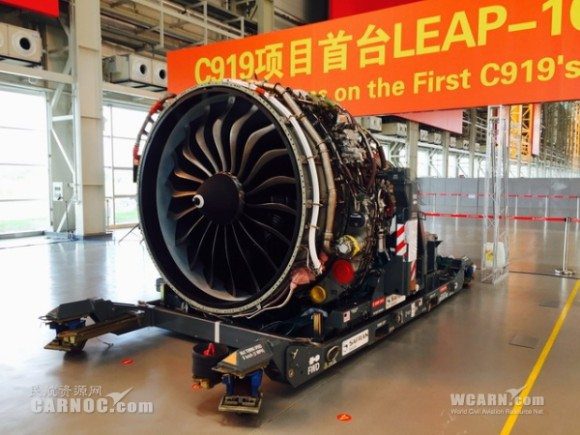 COMAC and CFM International celebrated delivery of the first LEAP-1C engine for the C919 prototype yesterday.  The second Leap-1C engine is expected to be delivered to COMAC in August.
The first C919 prototype is in final assembly in Shanghai. The fuselage has been completed and mobile systems are being installed.  But first flight had been postponed to 1H16. Deliveries are scheduled for 2018 but we anticipate slipping to closer to 2020.
Take a look at this chart of the 2014 in service passenger airliner fleet.  In our view this provides a very useful breakdown of the OEMs by seat segment.  It also highlights some opportunities for new business. Continue reading →
COMAC has nearly completed the basic assembly of its C919 prototype, Chinese media are reporting. This picture released by Pudong Times shows the C919 prototype on the final assembly line.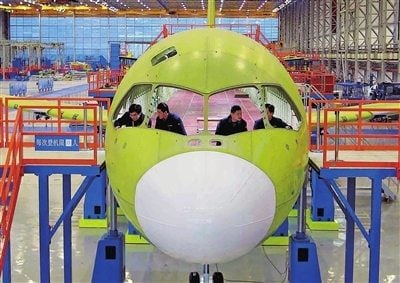 The engines, avionics, flight control and hydraulics systems have yet to be installed. COMAC started final assembly of its C919 prototype in September 2014 and believes its on track to complete final assembly in the second half of 2015.
The C919 will accommodate up to 160 passengers and make its maiden flight by the end of this year, with delivery scheduled in 2017 COMAC has said.  To date, COMAC has secured 450 orders for the C919 from 18 customers.
COMAC is seeing some real progress as key parts arrive for assembly of the first C919.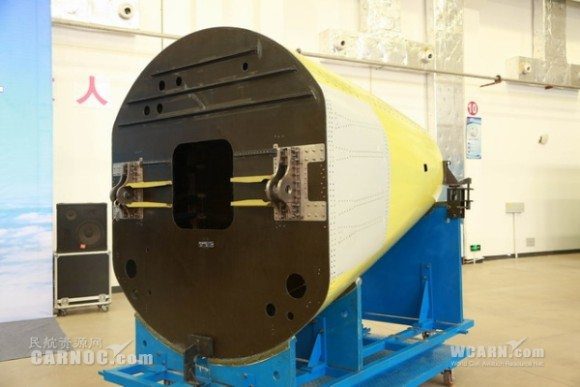 Chinese trade media report the aft bulkhead section of the first C919, manufactured by Aerospace Haiying Zhenjiang Special Materials Limited Company, was delivered to COMAC February 11.  This section reportedly employs the largest proportion of composite materials, with 37 composite material components.
Based on related airworthiness regulations and quality requirements, Shanghai Aircraft Airworthiness Certification Center of CAAC conducted a comprehensive review of the aft section of the first C919's rear fuselage and issued an airworthiness approval tag for it.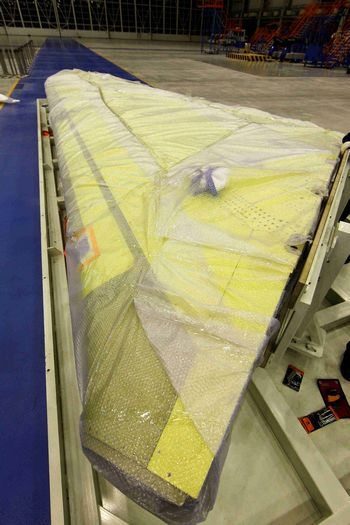 Next came the tail. AVIC Shenyang Commercial Aircraft Corporation Limited (SACC) officially delivered the empennage of the first C919 aircraft to COMAC on February 13.  The fin includes the vertical stabilizer and rudder. Most of the components are made of composite materials.  The tail was transported to COMAC's Pudong base on February 15.