COMAC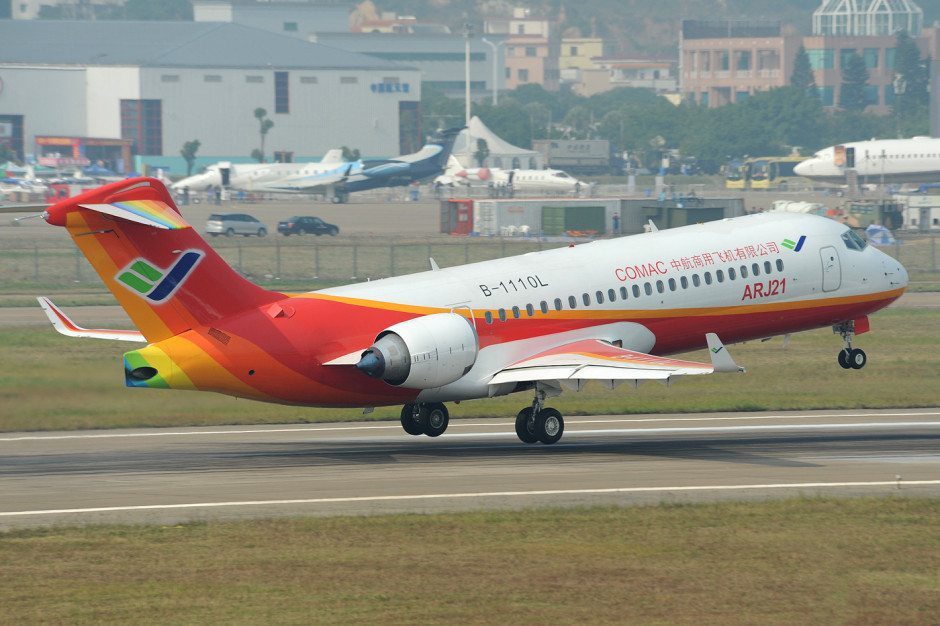 The ARJ21-700 has finally entered service. COMAC celebrated the delivery of the first model of the Chinese regional jet (serial number 106) to Chengdu Airlines. Chengdu Airlines will operate its new aircraft between the main cities of its network (Shanghai, Nanjing, Shenzhen, Xi'an, Beijing). The airline ordered 30 aircraft.

The ARJ21 program was launched in 2002, with first flight of the prototype in 2008 and certification (by the Chinese authorities) came in December 2014 . Since then the ARJ21 had undertook demonstration flights (for six months).  Five prototypes participated in the certification program accumulating 5,258 flight hours with 2,942 cycles (demonstration flights excluded).
Fabio Gigante
The COMAC C919 was rolled out yesterday in a ceremony at the factory in Tianjin.  This represents a milestone for Chinese Aviation, which will now compete with Boeing and Airbus in the heart of the narrow-body marketplace.  While the program, like most new programs today, has been delayed, it represents a major milestone for the aircraft maker.  Of course, as we have seen with the Boeing 787, the time from roll-out to entry into service still runs the risk of further delays, but represents a major step forward for the company.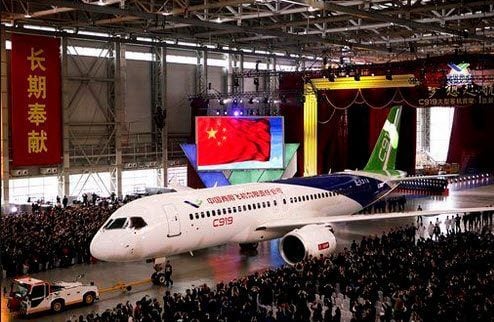 The C919 has a remarkable resemblance to the Airbus A320 family in design and layout, and looks like an aircraft that could be successfully stretched should demand for a larger model emerge.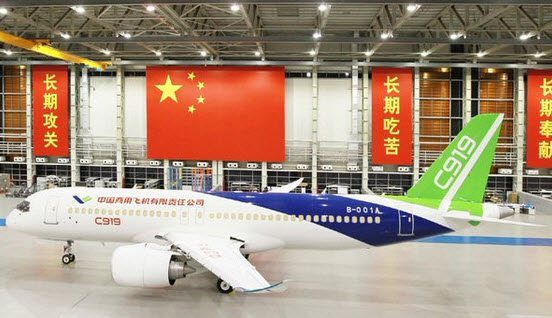 The event is shown in an English video here.  The video below shown the event, but is in Chinese.… Continue reading →