Here's the updated model.
Here's the updated model.
2021 was a great year for orders with 911 booked and close to the pre-pandemic era

In terms of deliveries, the 787 situation hurt the numbers. But at least the MAX is back.

FedEx was the biggest customer for deliveries at 15

North America was the delivery hotspot for 2021

In terms of orders, lessors came back and account for 12% of 2021 orders

65% of all deliveries came with CF engines, followed by 29% with GE
Boeing is recovering but has some way to go.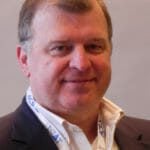 Co-Founder AirInsight. My previous life includes stints at Shell South Africa, CIC Research, and PA Consulting. Got bitten by the aviation bug and ended up an Avgeek. Then the data bug got me, making me a curious Avgeek seeking data-driven logic. Also, I appreciate conversations with smart people from whom I learn so much. Summary: I am very fortunate to work with and converse with great people.