We have been watching the decline in Iceland's traffic with sadness.  We were excited to see WOW grow and then it all ended so fast.  (We were equally excited about what Norwegian might do but also ended not so well.)
In July 2019 (nearly a year ago) we noted that Iceland was missing the WOW impact.  We also noted that without WOW in the market, Icelandair would not necessarily see a benefit. 
The thing is Iceland is ideally placed, in a geographical sense, to play a disruptive role in Trans-Atlantic traffic.  It is ideally located for the deployment of smaller long-range aircraft (A321neo and LR especially) to connect secondary cities on both ends of the market.  WOW tried this, but using A330s turned out to be too much airplane.  The long-range A321 came too late.  Yet the idea still has merit.  Icelandair has made superb use of their 757s to reach as far as Anchorage – probably offering EU citizens the fastest way to reach Alaska.  Icelandair ordered MAXs and we all know about that.  Iceland's airlines have had an awful run of bad luck.
Then along came the pandemic and now all bets are off. Take a look at the chart and note the dropoff since 2018.  KEF was on a great growth curve until 2018. The big three US airlines saw this too and responded.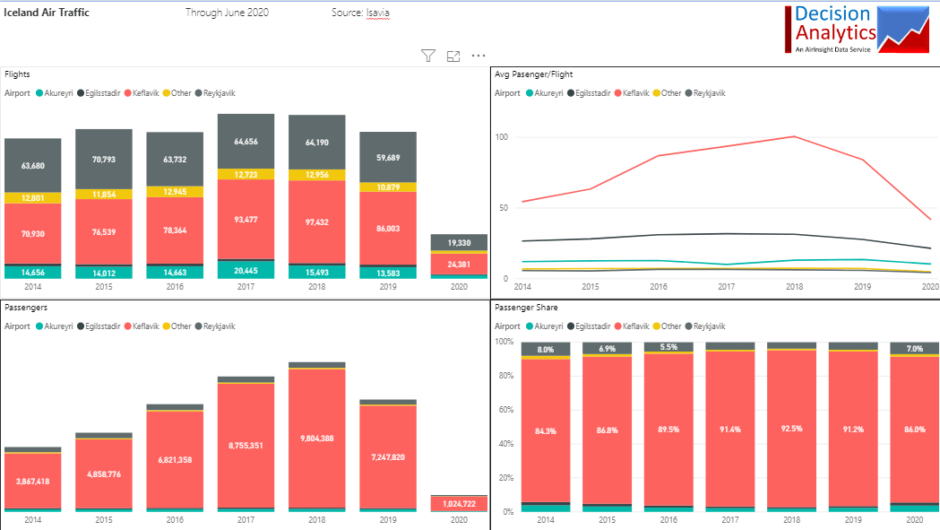 The worst of it is that, at this writing, there's nothing on the horizon that says that run of bad luck is set to change.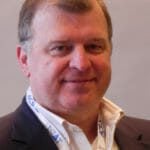 Co-Founder AirInsight. My previous life includes stints at Shell South Africa, CIC Research, and PA Consulting. Got bitten by the aviation bug and ended up an Avgeek. Then the data bug got me, making me a curious Avgeek seeking data-driven logic. Also, I appreciate conversations with smart people from whom I learn so much. Summary: I am very fortunate to work with and converse with great people.