Almost seven years since starting its first flight, Iceland's long-haul low-cost airline WOW Air has thrown the towel. The airline announced on March 28 that it has ceased all operations, following months of uncertainty over its future.
WOW failed to attract new investors, which made it impossible to continue operations. The end of WOW leaves some 1000 employees jobless and many passengers stranded.
WOW was founded in November 2011 by Skulli Mogensen and started operations on May 31, 2012, offering passengers low fares on long-haul routes between Europe and North America and more recently Asia, promoting Iceland as an attractive stop-over destination. With a fleet of Airbus A321s and A330s, WOW grew rapidly and flew its one-millionth passenger in December 2014, clearing 3.5 million passengers in 2018.
But growth came at a price. After a €5.5mln profit in 2016 on €287.4mln revenues, WOW sank deep into the red in 2017 with a €22.2mln loss on €444.3mln revenues. (Leasing) expenses, salaries, currency devaluations, and operational costs had soared, eating into its operating results.
WOW announced a Q3 2018 loss of €33.7mln on €457.1mln revenues, but since then hasn't published its full-year results nor updates on the first two months of 2019.
In November, Mogensen told bondholders that Q4 were 'materially worse than anticipated', citing bad publicity after Primera Air's collapse and a failed sale and leaseback that would have saved €25mln as reasons for stricter payment terms.
On November 5, Icelandair Group made an offer for 5.4 percent of WOW, but the shareholders and bondholders of WOW declined, forcing Icelandair to withdraw its offer. As lessors sought assurances over their aircraft, WOW returned four A321s and sold four more to Air Canada.
Late November, Indigo Partners stepped in by offering to invest €90mln. It looked like an offer WOW couldn't refuse, as Indigo has helped its other low-cost airlines Wizz Air, Frontier, Volaris and Jet Smart to successfully grow their business and invest in a new fleet. Yet, talks with bondholders proceeded slowly. Despite successfully completing due diligence, talks faltered and Indigo Partners announced on March 21 it had withdrawn its takeover bid.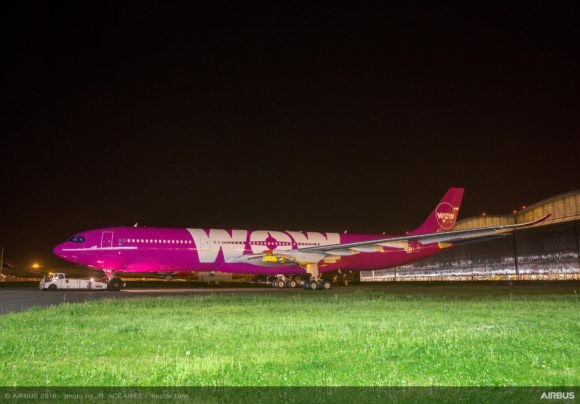 WOW's first A330neo was supposed to be delivered late 2018, but lessor Avolon has took look for a new operator now. (Airbus)
That brought Icelandair back in the picture, with talks resuming for ending without a deal on March 23. In a last attempt to save the airline, WOW asked and received support from its shareholders to exchange bonds for equity and try to get investors on board.
This last and most important hurdle fell through on March 27, leaving WOW no other option than to cease operations and announce an update at 9 am on the 28th that the end was there.
WOW operated a fleet of 11 aircraft: 1 Airbus A320neo, 8 A321ceo's and 2 A321neos's, the first of which was delivered at the 2017 Paris Air Show. The first two Airbus A330-900s were waiting without engines in Toulouse, but lessor Avolon will have to look for operators elsewhere.
The grounding of WOW comes only five months after another Icelandic airline – Primera – filed for bankruptcy. As reported earlier, Icelandair has been hit hard last year too by currency fluctuations, higher fuel costs and the effects of inefficient scheduling of flights between Europe and North America.
On the request of the Iceland government, five airlines are offering special fares to stranded WOW-passengers. Icelandair, Norwegian, easyjet, Wizz Air and XL Express have responded.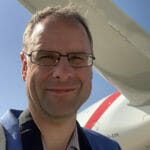 Active as a journalist since 1987, with a background in newspapers, magazines, and a regional news station, Richard has been covering commercial aviation on a freelance basis since late 2016.
Richard is contributing to AirInsight since December 2018. He also writes for Airliner World, Aviation News, Piloot & Vliegtuig, and Luchtvaartnieuws Magazine. Twitter: @rschuur_aero.