De Havilland came out of the Dubai airshow a powerhouse. The OEM has deals for up to 37 aircraft, which is remarkable that their aircraft has only been trading under this management team for a few months. Under Bombardier the Q400, as it was formerly known, looked increasingly like a dud.
What happened?
Their aircraft, back to its former name, Dash 8-400 announcements are from two lessors who have specified their focus on the value of the aircraft. What do they mean by value?
It comes down to the same thing for both – there is a perception that De Havilland has a disciplined supply. This is a crucial item for a lessor. It means long term asset values are maintained. Residual value on the Dash 8 is such that one lessor noted that they bought an aircraft new, leased it an airline, then sold the aircraft to another firm. That firm recently sold the aircraft – and everyone that has used this aircraft has made money. Indeed, both lessors are of the view the Dash 8 offers very good lease rates on first and second leases.
In terms of productivity, De Havilland offers "great aftermarket support". Another comment was that the Dash 8 is "the Land Rover of turboprops". It has unmatched performance, especially in hot and high conditions. For example, at Ethiopian, this power is necessary to remain productive. It is thought to be a "tougher airplane" that can withstand the rigors Africa's airlines face. Its Canadian heritage means the aircraft withstands the cold but also the heat and dust.
The Dubai show quiet from other turboprop OEMs. Embraer (very interested in a future turboprop) did not talk about the E3 and there were no announcements from ATR. This would normally suggest regional aircraft demand is soft. But the surge from De Havilland suggests quite the opposite.
Bombardier struggled with the Dash 8 in Europe for many years while the Middle East was a small market for niche oil and gas operations. Now we see De Havilland focusing on European opportunities and developing new relationships in the Middle East. This is important to note. It seems a key reason for this change is the simpler management and decision process. Whereas at Bombardier there were several layers of people in the decision and deal approval process, at De Havilland it is much simpler. Consequently, deals get done quickly as opportunities present themselves. A telling comment: "The other difference we feel is the focus and commitment of DHC on the Dash 8 now versus under former ownership where there were competing products vying for what is ultimately the same customer pool."
The Dash 8 has always sold well in Africa. Harsh conditions favor the aircraft. It has the power and ruggedness (the famous De Havilland reputation) which combined with speed and range make it a useful tool. It can use unpaved runways. It comes in a Combi. For African operators, the Dash 8 is literally the size 9 shoe of aircraft. Africa continues to favor the Dash 8 as shown by new prospects in Nigeria (Elin) and Ghana. And success breeds success, so we are guided to believe there are more African deals coming.
Another interesting point to note is that among the recent deals are new operator names. This suggests De Havilland is exploring new relationships while many deliveries in the backlog are also slotted in for existing names such as Ethiopian, Jambojet, and TAAG. A key to expanding the customer base is lessor interest. With two lessors now added to the deal flow, De Havilland is likely to see more new operators. Both in Africa and the Middle East.
Finally, the Dash 8 is back in Russia, after an earlier Bombardier deal with Russia fell through. A subsidiary of Aeroflot signed a letter of intent in Dubai to buy five Dash 8s. Aurora is based in Sakhalin and currently operates eight Dash 8s. The De Havilland brand is back in the game in a big way.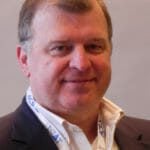 Co-Founder AirInsight. My previous life includes stints at Shell South Africa, CIC Research, and PA Consulting. Got bitten by the aviation bug and ended up an Avgeek. Then the data bug got me, making me a curious Avgeek seeking data-driven logic. Also, I appreciate conversations with smart people from whom I learn so much. Summary: I am very fortunate to work with and converse with great people.