December and 2021 YTD Transactions
Here's the updated model.
Items of note:
Notice how the MAX8 recovered in 2021 but the 787 struggle hurts Boeing

The A321neo is the star for Airbus and rapidly catching the A320neo
The E-175 is the best performer for Embraer, good news and yet a concern

2021 transactions were up 51% on 2020m but still down 20% on 2019

Page 2 shows the extent of the recovery – we are some way off from full recovery still

Page 3 is a new feature showing activity by airline alliance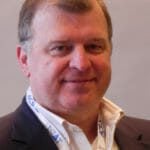 Co-Founder AirInsight. My previous life includes stints at Shell South Africa, CIC Research, and PA Consulting. Got bitten by the aviation bug and ended up an Avgeek. Then the data bug got me, making me a curious Avgeek seeking data-driven logic. Also, I appreciate conversations with smart people from whom I learn so much. Summary: I am very fortunate to work with and converse with great people.