Embraer makes significant win
Oman's low-cost carrier SalamAir has signed a firm order with Embraer for six E195-E2, with options for a further six aircraft. The aircraft will be delivered from the end of 2023 in a dual-class configuration with 135 seats. The order, which was announced at the Istanbul Airshow on October 6, is valued at $934.6 million at the list price. 
The Muscat-based low-cost carrier opted for the E195-E2 to join and complement their all-Airbus narrowbody fleet for the benefits and flexibility right-sizing provides; protecting yields while growing frequencies, and developing new markets and city pairs profitably. 
CEO, captain Mohamed Ahmed, says in a media statement: "The aircraft will grow to be a core part of our fleet portfolio. It is exhilarating for us to be the first airline in the Middle East to fly the incredible E195-E2. Embraer's aircraft represents the best environmental efficiency, operating performance, and passenger comfort. The aircraft's sophisticated aerodynamics, novel wing design, and new technologies enable its exceptional energy efficiency."
He continues: "These aircraft are perfect for the next frontier of our growth. They will allow the airline to open new local and regional cities and increase its frequency to these destinations due to its fuel efficiency and capacity, which suits the needs of these markets. The new fleet will be used on domestic flights initially, including the 4 oil fields and 4 international airports within Oman, as we receive more aircraft we will be able to use them on regional airports in neighboring countries which today are not connected to Oman".
Arjan Meijer, President and CEO of Embraer Commercial Aviation, said: "It's great to be growing in the Middle East, a region that has often focused on long-haul travel.  For Embraer it is also important to see a pioneering low-cost carrier like SalamAir recognize the value that E-Jets deliver in the LCC scenario, complementing larger narrowbodies to grow and maintain networks."
Our Take
This is a significant win for Embraer. As we noted when reviewing last week's news at Croatia Airlines, Embraer faces an uphill battle when it faces off against Airbus. Yet, here we have an all-Airbus operator that selected the E2 over the A220. Embraer can win against Airbus! We don't know the details, but, almost certainly, this deal stings in Toulouse. Well done Embraer. The ability to deliver soon could have been a crucial advantage for Embraer since it is mentioned in the first paragraph.
The Salam Air order, which was followed by the MoU with Royal Jordanian, is the first commercial success for the E2 in the Middle East and Gulf region. Embraer has had several sales campaigns in this region and showcased the E2 at various airshows, including the one in Dubai, but that never resulted in any deals. Until today.

For Salam, the idea of having two aircraft OEMs could ensure sharper pricing going forward.  Note their A320neo family is LEAP powered. Switching to the E2 means an engine OEM change, too. This would also happen with the A220, but still, it means the airline embarked on new ground, so to speak.
(additional reporting by Richard Schuurman)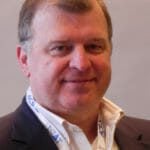 Co-Founder AirInsight. My previous life includes stints at Shell South Africa, CIC Research, and PA Consulting. Got bitten by the aviation bug and ended up an Avgeek. Then the data bug got me, making me a curious Avgeek seeking data-driven logic. Also, I appreciate conversations with smart people from whom I learn so much. Summary: I am very fortunate to work with and converse with great people.