April is over, and we're looking at the first financial reports of 2021. The Latin American airlines had an uneven performance, with many of them facing new government travel restrictions. Others are soaring high and have good perspectives going forward. Let's travel from North to South.
Mexico: where Latin American airlines performed better

The country continues to recover from the COVID-19 pandemic. The vaccination campaigns are advancing and the airlines are looking at good numbers of ticket sales, particularly in the domestic market. The US-Mexico market is also critical, with many US travelers coming to leisure destinations like Cancun and Puerto Vallarta. Additionally, many Mexican citizens are going to the US to get themselves vaccinated. 
For instance, Volaris is operating at a 110% pre-pandemic capacity. This low-cost carrier also signed a new lease agreement to bring eight A320neo aircraft this year. 
Grupo Aeromexico still is facing an uphill battle. The Mexican airline lost US$209 million in the first quarter. Additionally, Aeromexico reduced its original MAX order by half. 
Viva Aerobus announced its new route to Bogota, Colombia. The low-cost carrier will fly to Colombia in August, operating daily between Mexico City and Bogota. 
Finally, Interjet officially entered a bankruptcy process in Mexico. 
Among all the Latin American airlines, the Mexican carriers performed better during April, and it will continue like that in the following months. 
Colombia: airlines here are going up

The Colombian airlines are also performing quite well. Since Colombia's reopening in September, the country has received ten million travelers (80% domestic, 20% international). Plus, the Government is placing its future on global connectivity. Colombia's Civil Aviation Authority has authorized 32 new international routes and 15 domestic. 
Avianca suffered management shake-up, though. Avianca's CEO, Anko van der Werff, resigned and accepted the same position on SAS. The new CEO at Avianca is Adrian Neuhauser. 
Additionally, Avianca announced its plans to raise US$1.8 billion of exit financing to refinance its Chapter 11 funds. 
Viva Air Colombia also recently announced several new international routes, connecting Bogota and Medellin with Mexico City, Cancun, and Orlando. The low-cost airline plans to have a fleet of 50 airplanes by 2025. 
Brazil: bad management, bad performance by the airlines

The poor management of the COVID-19 pandemic in Brazil has led to a setback in the country's recovery. 
While Azul and LATAM have not published their first-quarter results, GOL has, and it shows the challenging environment they're currently facing. GOL reported a net loss of US$164 million in the first quarter. 
For instance, GOL is currently operating an average of 47 aircraft per day, despite having a fleet of 127 Boeing 737 planes. Paulo Kakinoff, GOL's CEO, said, 
"Compared to the first quarter of 2021, our operations are currently (in the second quarter) at between 185 to 200 flights per day, using 47 aircraft. Our current capacity planning scenario assumes a 39% reduction in the second quarter of 2021."
On a good note, Latin American airlines are set to receive a new player. The Brazilian authorities gave the Air Operator Certificate (AOC) to ITA Transportes Aéreos. This new startup will fly with a starting fleet of ten A320 aircraft. 
Other South American countries
This month was awful for Chilean airlines. The Government closed its borders after a new spike in COVID-19 cases. LATAM suffered the most, reducing its international connectivity to a skeleton operation. 
In a surprising move, LATAM announced the retirement of its A350s, simplifying its long-haul fleet.  
The Chilean low-cost JetSMART announced it started a process to obtain its AOC in Peru. In Ecuador, the new Ecuatoriana Airlines showed its brand new colors. In Uruguay, Iberia announced it would launch the IATA's Travel Pass on flights between Madrid and Montevideo.
Final thought
Latin American airlines can't be analyzed under a single lens. Some are performing better than others, and in general, the northern Latin American region is coming back stronger than the Southern part. 
The airlines in the Southern hemisphere now face the low winter season, and it will be a long one. The vaccination campaigns are moving at a slow pace, with only Chile showing solid results.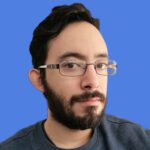 Daniel Martínez Garbuno is a Mexican journalist. He has specialized in the air industry working mainly for A21, a Mexican media outlet focused entirely on the aviation world. He has also published on other sites like Simple Flying, Roads & Kingdoms, Proceso, El Economista, Buzos de la Noticia, Contenido, and Notimex.