There is surely no disputing the fact that the future of commercial aviation is murky.  That said, the consensus among those we have been speaking with is that the recovery, when it comes (quickly, please), will be from the bottom up.  If that's the case:
Turboprops and regional jets are the first to be reactivated. For example, even in the midst of the crisis, De Havilland Canada advises us that half the Dash8s remain in service.  Taking a look at FlightRadar24, at this writing, there are several regional jets (SSJs, CRJs, E170/s, and ERJs) performing flights. 

Looking at single-aisle aircraft, here's what the map looks like now. It is encouraging.  Note especially the action over China.

Among the twin-aisles, the most active use currently appears to be for cargo purposes. 
Given a bottom-up recovery, twin-aisle fleets that are being parked will remain parked the longest.  One OEM has a relatively higher exposure to the twin-aisle market and that is Rolls-Royce.
In its 1Q20 update today Rolls-Royce announced the following items: To save £750m this year, employees are taking a 10% pay cut, while executive and senior manager salaries are being reduced by 20% for the rest of 2020. 2019 dividend canceled, 2020 guidance is withdrawn.  Because of the twin-aisle focus at Rolls-Royce, its fleet will take the longest to return to service – widebody flying hours fell by around 50% in March and are expected to fall even more in April and beyond. The financial hit to date has been in the region of £300 million. The company has drawn down its credit which gives the company liquidity of gross cash balance at £5.2bn.

The civil aerospace engine business accounts for just over 50% of the group's sales. Rolls-Royce typically (like all engine OEMs)  takes an initial loss on delivery of an engine and makes profits from parts and maintenance contracts.  Absent flying, the engines are generating close to zero revenues.  Moreover, airlines will likely use this opportunity to retire older aircraft – for example, British Airways and its 747s fleet, all Rolls-Royce powered and averaging 23 years old.  At that age, engines generate a good revenue flow for parts and maintenance.  In addition, a good chunk of the parked A380 fleet is Rolls-Royce powered.  No hours, no power-by-the-hour revenues. Rolls-Royce is in the midst of doubling down on twin-aisles with new engine development.  
Even as Rolls-Royce looks more exposed in the commercial aviation market than it's peers, and therefore vulnerable, the average rating of stock market analysts remains "Strong hold". Caveat emptor.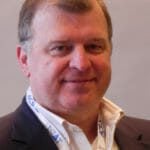 Co-Founder AirInsight. My previous life includes stints at Shell South Africa, CIC Research, and PA Consulting. Got bitten by the aviation bug and ended up an Avgeek. Then the data bug got me, making me a curious Avgeek seeking data-driven logic. Also, I appreciate conversations with smart people from whom I learn so much. Summary: I am very fortunate to work with and converse with great people.