Mitsubishi Aircraft Corporation (MITAC) resumed flight tests of the FTA-1 for the MRJ.  During about a 1.5-hour flight test off the Pacific coast, MITAC confirmed upgrades carried out on the aircraft.
The importance of this event cannot be overstated.  Aircraft program delays are the bane of the industry.  MITAC is under pressure to deliver on its promise.  The program has seen a number of delays and each one keeps new orders on hold.  Every test flight is a source of program confidence.  MITAC's customers have been quietly supportive.  It is crucial the program hasten through its flight test program without any more disruptions.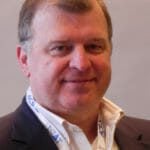 Co-Founder AirInsight. My previous life includes stints at Shell South Africa, CIC Research, and PA Consulting. Got bitten by the aviation bug and ended up an Avgeek. Then the data bug got me, making me a curious Avgeek seeking data-driven logic. Also, I appreciate conversations with smart people from whom I learn so much. Summary: I am very fortunate to work with and converse with great people.