US authorities granted permission to Norwegian Air Shuttle's UK subsidiary to fly to and from the US.  This means the EU's third-largest LCC by passenger volume (the other two are Ryanair & EasyJet) can add to its existing rights fly to and from the US on Norwegian and Irish operating licenses.  The by the US DoT allows the airline to expand operations at Gatwick.
"With a U.S. foreign carrier permit also now received for NUK (Norwegian UK), Norwegian will be able to establish a seamless operation and more effectively utilize its long-haul fleet," the company said in a statement.  Norwegian Air said the decision would mean it would add "thousands more jobs" to the 1,000 pilots and crew already working for the carrier from Gatwick, offer new routes and cheaper fares.
What does the combined fleet look like for Norwegian?  The chart below shows how rapidly it is growing.  The Airbus fleet is expected to be added to this within the next 12 months.  Their fleet is growing quickly.
Growth in the Boeing fleet will be focused MAX and 787-9s.  Both models provide disruptive capabilities.  The MAX for shorter routes from Ireland and Scotland to the US east coast. But the 787-9 makes virtually any US community a potential target.
Moreover, as the winter season starts, Norwegian will no doubt bring in the fleet and people to restart service to the Caribbean from the US east coast (hurricane damage permitting).  This will enable EU residents to use the first leg to the US as a stopover point to continue to the sunshine further south.
There is some doubt about the financial impact – can the airline generate traffic and revenues faster than its capex?  The most recent data we found suggests it can.   A load factor of 94% pretty much reassures they can fill the aircraft. Long hauls were at 96%. It appears the airline can sustain its growth.  Which is probably not what the competition wants to see.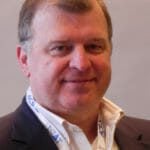 Co-Founder AirInsight. My previous life includes stints at Shell South Africa, CIC Research, and PA Consulting. Got bitten by the aviation bug and ended up an Avgeek. Then the data bug got me, making me a curious Avgeek seeking data-driven logic. Also, I appreciate conversations with smart people from whom I learn so much. Summary: I am very fortunate to work with and converse with great people.