Qatar opens up slots at Hamad to add capacity for FIFA World Cup
A dispute with Airbus that resulted in the grounding of Qatar's A350 fleet, means the carrier will not have the capacity to soak up the additional demand for flights to Doha during the 2022 FIFA World Cup.  Chief Executive Akbar Al  Baker has revealed a contingency plan that will ensure visitors will have a choice.  
Qatar Airways will redistribute capacity within its route network and open up slots at Doha to other carriers and Qatar group airlines, in order to accommodate the spike in demand for Doha around the November 2022FIFA World Cup. 
Speaking at the tail-end of briefings during the 78th IATA AGM in Doha on June 21, Chief executive Akbar Al Baker said "…we have really tailored the requirement in order to give the opportunity for everybody who wants to come in.  At the same time, we are sacrificing  the QR network for a  period  of 30 days." 
Qatar expects to welcome 1.5 million football fans for the tournament that runs between November 21 and December 18, 2022. Al Baker concedes that with a significant number of the carrier's A350s out of service, there will be a need to assess the route structure to ensure that people who want to visit Qatar during that period are able to get to Doha. 
"There will be such a huge rush during the FIFA world cup that we have to restructure the entire network in order to accommodate the other airlines that are going to come to Doha. And because of that, we are going to withdraw from many destinations in order to relieve capacity," Al Baker said.  
Al Baker added that interventions included juggling Qatar's own network to free slots at Doha. Airlines, where Qatar has a stake, have also been invited to supplement capacity as have been GCC member airlines such as Air Arabia, Flydubai, Oman Air, Saudia, and others. These will operate shuttles to Doha for a 30-day period, expanding options for travel to Doha. 
"We have sufficient capacity for the time being but because of the grounding of a large number of A350s, we are backfilling the capacity requirements with airlines from the GCC market. We are also opening the way for airlines where we have invested to operate for us in order for us to release the capacity to deploy to other destinations where we want to deploy during this period," he revealed.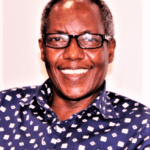 With more than 30 years under the belt, Michael Wakabi is a versatile journalist with a talent for writing across a variety of fields. Over the past two decades, he specialised in special projects, aviation and technology.