In February 2017 we took a look a the 787-10 and it's natural competitors. We remain of the view that the 787-10 is a highly attractive aircraft with great operating economics promise.  In 2017 we saw a "sizable market", but then 2020 came along and now widebodies are not especially desirable.
What do the numbers for the 787-10 and it's competitors look like?  We have real data and we can compare aircraft. Our source data is the US DoT Form 41 P5.2.  Data is current through September 2020.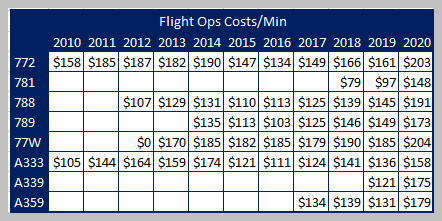 We include the 777-200ER (772) because in many ways this the benchmark for the 787-10.  We include the other 787 models for interest as another benchmark.  The 777-300ER (77W) is included to allow readers to get a sense of how the largest is doing.  For the same reasons, we list the A330-300 (A333), A330-900 (A339), and A350-900 (A359).
2020 data is disrupted so the earlier years are very useful.  Taking a three-year average we see the following, using the 777-200ER as the benchmark.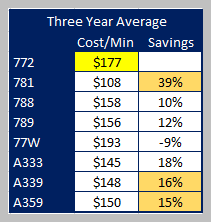 The 787-10 is meeting expectations (probably beating them) and is significantly more efficient than the 777-200ER.
The A330-900 and A350-900 are amazingly close in costs. This is potentially a challenge for the A350-900.

Airbus can discount the A330-900 because it is so much further down the cost curve. Not so much for the A350-900.
The A330-300 remains remarkably competitive.
When airlines come back to rebuild long haul fleets, we can expect to see these models compete vigorously.  Boeing offers three 787 models with a broad range of payload and range options.  Airbus offers four options, two A330neos, and two A350 models to accomplish the same missions.  Airlines have a rich selection to choose from. These eight models probably cover more than 80% of long haul routes in terms of range and payload requirements.
The tradeoffs will, as always, be more complicated. However, once an OEM is selected, airlines can look forward to several decades of service from these models.  We believe these eight models will be the backbone of long hauls well beyond 2030.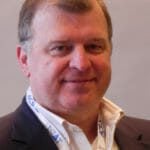 Co-Founder AirInsight. My previous life includes stints at Shell South Africa, CIC Research, and PA Consulting. Got bitten by the aviation bug and ended up an Avgeek. Then the data bug got me, making me a curious Avgeek seeking data-driven logic. Also, I appreciate conversations with smart people from whom I learn so much. Summary: I am very fortunate to work with and converse with great people.