Today, we are pleased to share a product of a collaboration with The Air Current.  We developed a two-page quick reference cheat sheet of airliner operating economics – we are calling it the "cheat sheet" for short.
Based on data from Skailark, starting in 2019 through 1H23, we tallied data on 93 airlines (and 70,670,595 flights) to develop this report.  Here is an example:

The report has two pages, one for Imperial and the second for Metric measures.

We have tables for regional jets/turboprops. single and twin aisles.

The focus is fuel burn by aircraft type, with selected metrics.

The blue sparklines show the trend, and the red dot is the high point over the period.

We plan to update the report at least annually.
The report costs $99, and you can purchase a copy here.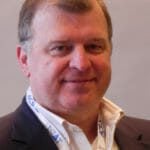 Co-Founder AirInsight. My previous life includes stints at Shell South Africa, CIC Research, and PA Consulting. Got bitten by the aviation bug and ended up an Avgeek. Then the data bug got me, making me a curious Avgeek seeking data-driven logic. Also, I appreciate conversations with smart people from whom I learn so much. Summary: I am very fortunate to work with and converse with great people.