The US DoT offers several interesting datasets. One that is good to dig into is the B-43 Fleet Inventory, recently updated through year-end 2020.  Take a look at this model. Remember to click the double-headed arrow to maximize the viewing.

As US airlines emerge from the pandemic they are re-configuring fleets. Any aircraft that can't generate a positive ROI stays parked.  This mostly applies to widebodies given the lack of long-haul open markets for now.  Some of these aircraft are still doing freight flights and among those, this is likely to be their future.  The demand for air freight seems to be an ongoing strength and supply will grow to meet demand.  And that demand isn't just Amazon Prime.  We expect to see several parked A330s move in this direction.
Another item worth noting – fleet decisions are long-term commitments.  Delta's A220 selection was prescient as that aircraft is working out well going through the pandemic.  Delta inadvertently got the timing on this perfectly.  The pandemic took the heat off at American, Southwest, and United regarding their MAXs.  Imagine if the planned MAX deliveries had poured into these airlines only to be parked.  As it turned out Boeing took that hit, not these airlines.  The return to MAX deliveries timed out well with the return to flying in the US. The pandemic wasn't all bad news, was it?
On page three of the model, we see how airlines tweak seating. Some may question the wide swings (i.e A321), we just report what has been published. Probably the most active LOPA is to be found among the 737-800s. It appears the airline with the most consistent (and rather generous) seating is United.  American, on the other hand, tinkers incessantly.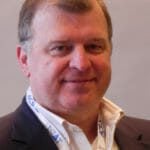 Co-Founder AirInsight. My previous life includes stints at Shell South Africa, CIC Research, and PA Consulting. Got bitten by the aviation bug and ended up an Avgeek. Then the data bug got me, making me a curious Avgeek seeking data-driven logic. Also, I appreciate conversations with smart people from whom I learn so much. Summary: I am very fortunate to work with and converse with great people.