Yesterday, the US Court approved Avianca's reorganization plan, setting up everything for the airline to have a successfully complete reorganization and emerge from Chapter 11 before the year ends. 
Avianca's Chapter 11 goes forward
Avianca is the first among the three Latin American carriers to get confirmation of its reorganization plan. Aeromexico is expecting to receive its approval shortly, while LATAM hasn't even presented its reorganization plan. 
Yesterday evening, Avianca announced that the United States Court for the Southern District Court of New York confirmed its Plan of Reorganization. Therefore, the airline expects to successfully complete its court-supervised reorganization and emerge from Chapter 11 before the end of the year. It intends to exit as a more efficient and financially more robust airline, well-positioned for long-term success, said Avianca in a statement. 
Adrian Neuhauser, President and Chief Executive Officer of Avianca, said, 
"Looking ahead, with a stronger financial foundation, Avianca will be better positioned to capture recovering travel demand with a compelling value proposition to meet the needs of today's clients across Latin America and beyond. We are a company that combines an over-100-year legacy with modern, optimized service while remaining committed to continuing to set the standard for safety, customer service, and value across the industry."
Adapting Avianca to the new realities
Avianca is lowering its costs to better compete in the Latin American region. Even before COVID-19, Avianca couldn't compete with the boom of low-cost carriers like Viva, JetSMART, Sky, and Volaris. 
Upon emergence, Avianca will have a solid balance sheet. It will have significantly reduced its debt and have liquidity of over US$1 billion. 
Moreover, Avianca's restructuring will enable the company to reposition and simplify its business. For example, Avianca aims to have a higher network density with a passenger fleet of more than 130 aircraft. It will serve over 200 largely point-to-point routes by 2025, with expanded service across Latin America. 
Avianca will also have a leaner cost structure; it will be better positioned to offer better pricing and more direct service, enabling growth into new markets. 
How to fulfill this new reality?
Prior to the COVID-19 pandemic, Avianca was already in a financially unstable situation. As of March 31, 2020, the airline had approximately US$5.3 billion of outstanding debt. The pandemic was the final straw that led Avianca to file for Chapter 11. 
In the last year, Avianca has introduced a new business vision. The airline's management wants to strengthen its network, redesign Avianca's products and enhance services. 
This year, Avianca has announced at least 23 new point-to-point routes in strategic markets. Colombia will have 13 new routes connecting cities like Cali and New York; Quito will also have a new direct flight to US hubs like New York and Miami. 
Additionally, Avianca has begun a cabin reconfiguration on its Airbus A320 fleet. It will increase the seating capacity by 20%, introducing three seating classes in the domestic market. 
The airline has also provided customers with better flexibility to manage their flights and services, similarly to low-cost carriers. Nevertheless, Avianca has stated that the legacy premium service onboard will remain. 
Avianca also launched its chat service "Vianca" and digital channels, allowing passengers to manage their trips more efficiently. Finally, Avianca introduced a new mileage accrual model and more benefits in its LifeMiles program.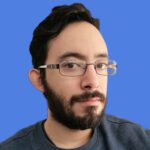 Daniel Martínez Garbuno is a Mexican journalist. He has specialized in the air industry working mainly for A21, a Mexican media outlet focused entirely on the aviation world. He has also published on other sites like Simple Flying, Roads & Kingdoms, Proceso, El Economista, Buzos de la Noticia, Contenido, and Notimex.