Airbus dusts off its plans for a new A320 final assembly line (FAL) in Toulouse. A year after the plan was mothballed due to the effects of the Covid-crisis, the former A380 Final Assembly Line in the Lagardère building will be transformed into a combined A320neo/A321neo FAL. The new line should be operational by the end of 2022.
Just before the effects of the pandemic on the airline industry became apparent, Airbus was preparing for an aggressive ramp-up of its A320 capacity to 63 aircraft per month. At the time, CEO Guillaume Faury didn't rule out a further ramp-up to seventy aircraft if needed.
The existing assembly lines in Toulouse and Hamburg were nearing maximum capacity. At the same time, production issues specific to the A321neo caused serious delays in Hamburg. The introduction of a new digital and more robotized FAL4 in Hamburg also took longer.
So when it was decided in February 2019 that the production of the A380 would be terminated, an opportunity opened up to convert the dedicated A380 Lagardère assembly line into a single-aisle line. The plan was in its initial phase when Covid kicked and Airbus reduced its production capacity by forty percent. Faury put the plan on hold until further notice was A320-family production rates tumbled to forty per month. When the last A380 (MSN272) left FAL in September 2020 (see main picture), the huge Lagardère building (490x250x46 meters) stood empty.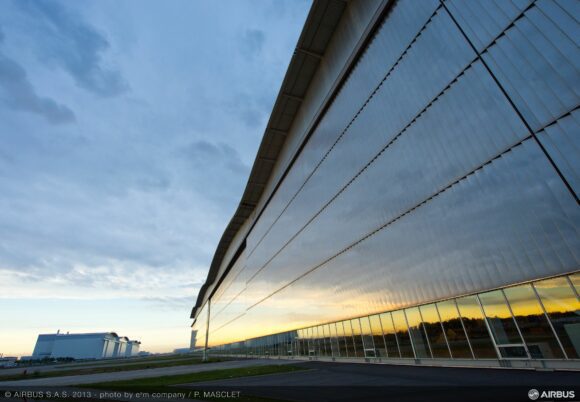 The Jean-Luc Lagardère final assembly line stands empty since the last A380 left in September. (Airbus)
A year on since Covid, Airbus is preparing a steady ramp-up of the A320-family again. While the airline industry is still suffering heavily from lockdowns and travel restrictions, the airframer is seeing steady demand as it works through its backlog of 2.630 A320neo's, 22 A320ceo's, 2.954 A321neo/LR/XLRs, eighteen A321ceo's, seventy A319neo's, and three A319ceo's (status: April 30). During the first quarter-results presentation in April, Faury confirmed that the rate will increase to 43 per month in Q3 and to 45 in Q4.
In its press release today, Airbus says: "Now, with market recovery insight and a potential return to pre-COVID production rates for single-aisle aircraft between 2023 and 2025, Airbus is resuming its activities for the project." This means a return to rate sixty in two years' time.
Slight change of the original plan
To be ready for this, Airbus has pushed the button to resume preparations for the Lagardère facility. But there is a slight change to the original plan. Last year, it was announced the new FAL would assemble only A321neo's, the type accounting for over fifty percent of the backlog and a bright future. Today, Airbus says the FAL will be a combined A320/A321-line as it replaces an older A320-line in Toulouse as well. As soon as the new FAL is operational, the other existing line in Toulouse will be modernized, so there will be two A320-lines in France as before.
As the plan for the new A320 assembly line is dusted off, Airbus says it should be ready by the end of 2022. That's in time for any further ramp-ups in 2023 or beyond. It will be a "digitally-enabled A320/A321 final assembly line", which promises to have the latest digital and robotic tools to reduce the workload on humans, improve quality, and increase rates. Details of how many robots will be used on the new line will follow once contracts with suppliers are signed.
Once completed, Airbus will produce the A321neo at three locations: Toulouse, Hamburg, and Mobile (Alabama). The A320 is produced in Tianjin as well on a line that is a copy of the one in Hamburg, while Mobile is a copy of the Tianjin site.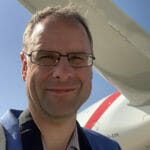 Active as a journalist since 1987, with a background in newspapers, magazines, and a regional news station, Richard has been covering commercial aviation on a freelance basis since late 2016.
Richard is contributing to AirInsight since December 2018. He also writes for Airliner World, Aviation News, Piloot & Vliegtuig, and Luchtvaartnieuws Magazine. Twitter: @rschuur_aero.