Delta Air Lines has ordered an additional five A220-100 aircraft, bringing its firm order total to 95, including 45 A220-100s and 50 A220-300s. Delta is the first airlines to order the increased maximum take-off weight option.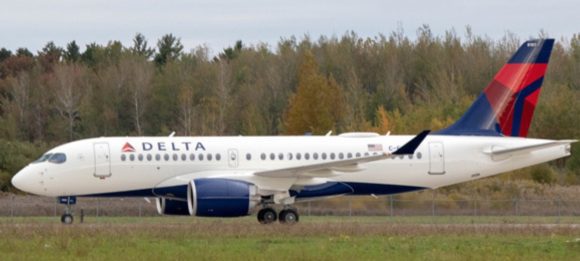 Airbus announced in May that it would increase the maximum takeoff weight (MTOW) for the A220 by 2,268 kg (2.3 metric tonnes). The new MTOW will increase the respective maximum range capabilities by 450nm to 3,400 nm for the A220-100 and 3,350nm for the A220-300.
The A220-100s will be assembled in Airbus Mirabel, Quebec facility, while the A220-300s will be assembled in the new Mobile, Alabama assembly facility.