The Mexican aviation industry has recovered 99.3% of its pre-pandemic traffic levels. Between January and May 2022, the airlines operating domestic and international flights to and from Mexico carried 41.3 million passengers versus 41.5 million in the same period three years ago. Despite challenges, Mexico is back to 2019 levels. 
A look at the data: Mexico is back to 2019
Mexico's aviation industry has had a strong recovery from the pandemic and could easily finish the year having more passengers than three years ago. 
The Mexican domestic carriers have had 21.4 million domestic passengers between January and May, using the latest data released by the local authorities. That's a 2% increase compared to 2019. 
Volaris remains the top dog in the country, carrying 9.2 million domestic travelers, versus 6.3 by Viva Aerobus and 5.3 by Grupo Aeromexico. 
Internationally though, they remain below pre-pandemic traffic levels. The Mexican carriers have had 4.7 million international travelers, a 74% recovery. Let's remember: Interjet ceased operations in 2020, and Aeromexico has only gotten out of a gruesome Chapter 11 process. Moreover, some key international markets for the Mexican traveler still have COVID-19 restrictions (for instance, Canada). 
Aeromexico remains the top international operator among the Mexican airlines, having carried 2.29 million passengers in 2022, versus 1.78 million by Volaris and 706,244 by Viva Aerobus. 
The international airlines operating commercial services to Mexico have had 15.08 million travelers so far. In 2019, they had 14.08 million travelers, so there has been a 7% increase. 
This increase is fueled exclusively by the US carriers flying to Mexico, though. So far, they have carried 10.8 million travelers versus 9.1 million in 2019. 
The challenges
There are many issues currently constraining the development of the Mexican airline industry. From a high level of bureaucracy inside Mexico's civil aviation authorities to airspace challenges, the country has much to improve. 
All these deficiencies have been in the public eye since May last year when the Federal Aviation Administration downgraded Mexico to Category 2. 
More than a year has passed, and the country has yet to recover. Moreover, earlier this month, Mexico failed the latest Technical Review, meaning the country could remain in Category 2 until the end of 2022. 
The Mexican authorities and the FAA have held seven out of ten meetings and continue looking to regain the Category 1 status in aviation safety. 
For the Ministry of Infrastructure, Communications, and Transport (SICT), 
"The ultimate goal is not only to recover Category 1 in aviation but to give continuity to the process of administrative, financial, and training improvement, which guarantees safety to the millions of Mexicans who use air navigation services, both in domestic and foreign airports. In addition, we seek to be prepared for any review that the FAA or any other international aeronautical institution may wish to carry out in the future."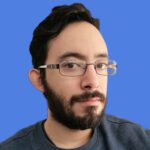 Daniel Martínez Garbuno is a Mexican journalist. He has specialized in the air industry working mainly for A21, a Mexican media outlet focused entirely on the aviation world. He has also published on other sites like Simple Flying, Roads & Kingdoms, Proceso, El Economista, Buzos de la Noticia, Contenido, and Notimex.