Seeing the title, readers were no doubt expecting more P&W related news, right?  Well, there is news along those lines.  As we have noted before the largest proportion of the A320neo fleet is in India. So this where the industry is learning the fastest about these new engines.
But here's some CFM news. Apparently, Air India has deferred the delivery of at least one A320neo aircraft due to issues with the CFM-manufactured engine.
The link also includes an eye-popping comment Civil Aviation Minister Ashok Gajapathi Raju is quoted as saying: "As long as glitches don't massacre human beings, it is okay." This is an outrageous statement.
Nothing about the A320neo has even remotely shown itself to be any different than the outstanding safety record of the A320ceo.  Both engines represent the state of art in technology and both have been certified by the various authorities.   There is no safety issue with the Indian A320neo fleet, regardless of engine type.  The hyperbolic language from India about the A320neo is annoying.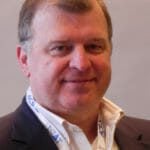 Co-Founder AirInsight. My previous life includes stints at Shell South Africa, CIC Research, and PA Consulting. Got bitten by the aviation bug and ended up an Avgeek. Then the data bug got me, making me a curious Avgeek seeking data-driven logic. Also, I appreciate conversations with smart people from whom I learn so much. Summary: I am very fortunate to work with and converse with great people.