updated model of aircraft transactions for May 2022
Here is the updated model of aircraft transactions for May 2022. Remember to click the double-headed arrow at the bottom right to optimize your viewing. Subscribers have access to the 14-page version.

On page 3 you will note that transaction levels dropped a bit.

The 737-800 is the most actively traded model, Aeroflot the most active airline and still stealing aircraft and ACS is the lessor with a big jump in activity.

The MAX8 continues its recovery, as customers get their long-awaited deliveries.

Southwest remains the most active MAX8 customer, followed by American and United. 

The most "newsy" item is Russia. Unfortunately.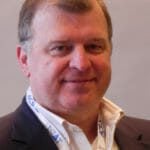 Co-Founder AirInsight. My previous life includes stints at Shell South Africa, CIC Research, and PA Consulting. Got bitten by the aviation bug and ended up an Avgeek. Then the data bug got me, making me a curious Avgeek seeking data-driven logic. Also, I appreciate conversations with smart people from whom I learn so much. Summary: I am very fortunate to work with and converse with great people.