Reports on August 10 of a Norwegian Boeing 787-8 trashing the Rome Fiumicino-airport area with parts from its number 1 Rolls-Royce Trent 1000-engine after take-off raise the question: is this part of the known Trent 1000-issue or a new one?
Norwegian tells Airinsight it has nothing to say as the Italian aviation safety authority ENAC is investigating the incident. It's to be hoped they and Rolls-Royce will quickly determine what caused the 787-8 to be forced back to Rome, but at last week's HY1-results Rolls-Royce CEO Warren East was optimistic that the worst of the Trent 1000-problems is behind him.
Higher than expected wear on high-pressure turbine and compressor blades on Package B and C-engines have plagued the Trent 1000 for over three years now, forcing Rolls-Royce into an extensive and very expensive parts redesign and certification process. Installing new parts has left many 787-operators (the only aircraft type affected by the issue) being forced to ground the Dreamliners and lease capacity elsewhere.
There are now fewer than 25 aircraft-on-ground for engine changes and modifications or almost half of that the same time last year, East said. Since early this year new certified blades have been installed on Package C-compressors, which accounts for some 50 percent of the fleet. MRO-capacity has been ramped-up, but East confirmed this was below pre-planned expectations. The redesigned Package B-compressor should be available by the end of this year.
Package B and C-issues had a further negative impact on Rolls' cash position, increasing from GBP -107 million to -219 million in the first six months. Full-year cash impact is expected to be GBP -450 to -500 million but should decline to GBP -50 to -100 million next year. Additional costs on MRO to fix the Trent 1000s is expected to be up another GBP 100 million for the next three years but the retrofit should be complete in 2022.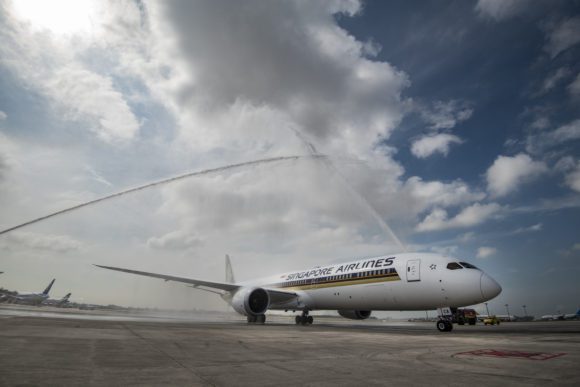 Singapore Airlines was the first to suffer from Trent 1000 TEN-issues on its Boeing 787-10s. (Singapore Airlines)
Another wear-issue was confirmed last April and involves the Trent 1000 TEN used exclusively on the Boeing 787-10 and available on the -8 and -9 as well. High-pressure turbine blades have shown higher than expected wear and need frequent inspection within 1000 cycles, which East admitted is "completely unacceptable for a typical customer". Rolls has identified this on about one-third of the in-service 1000 TEN-fleet, notably that of Singapore Airlines. A redesign of the blades was done, but to Rolls' surprise still showed high wear and needed replacement even quicker, "so even more unacceptable to customers". Another redesign is expected to be available by late 2019 but introducing that one could delay Package C and B-replacements. East expects costs of the TEN-updates to stay within the "bounds of the normal risk we manage on our programs in any given year."
Net profit and revenues up
Rolls-Royce Group reported an HY1-operating profit of GBP 203 million compared to 141 million in 2018 on revenues of GBP 7.213 billion, up from 6.680 billion. Underlying loss after tax and exceptional items is GBP -24 million compared to a 59 million profit last year.
Civil Aerospace contributed with improved pricing and program mix, boosting revenues up 12 percent to GBP 4.018 billion. New engines contributed to higher revenues with GBP 1.570 billion (plus 3 percent), especially the "big turnaround" (East) on Trent 7000 for the Airbus A330neo. It delivered 54 engines, most of them in Q2. Services generated 18 percent more revenues to GBP 2.448 billion.
These improved earnings helped Civil-losses to be reduced to GBP -21 million versus -112 million last year.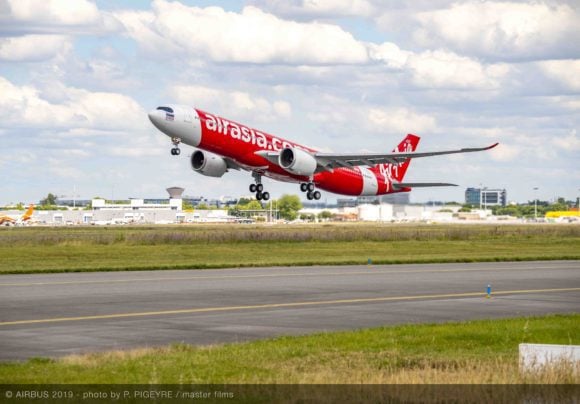 Rolls-Royce delivered 54 Trent 7000s to Airbus in HY1 to power the A330neo. (Airbus)
Rolls-Royce had 257 new civil engines installed, two less than last year and reflecting the unwinding of inventories of especially the Trent 7000. Another 14 engines were shipped in HY1 and on the assembly lines. Unit losses per engine dropped another GBP 200.000 to 1.3 million or on aggregate GBP 50 million in the first six months. Full-year delivery guidance remains at 500 as Rolls expects wide-body deliveries to remain stable in the short to medium term. The Derby-based company took an additional GBP 59 million charge on completion of the Trent 900-production as the Airbus A380-program will end in 2021, bringing total exceptional costs to GBP 245 million.
XWB should breakeven in 2020
The XWB-program is doing well at 99.9 percent dispatch reliability on the Airbus A350-fleet in over four million flight hours on 562 engines. The fleet leaders in-flight hours are about to have their first 5-year checks late this year and early 2020 but still showing very good health. Warren East expects the XWB-program to reach breakeven by the end of 2020.
Rolls reduced its self-funded research and development-costs by GBP 17 million to 354 million, reflecting lower investments in current-generation commercial and business engines but higher spending on next-gen powerplants. Its UltraFan program entered the final phase of Advanced Low-Pressure System (ALPS) testing as well as performing IPT aerodynamic tests via ITP Aero.
East took time to discuss environmental and carbon footprint-issues, vying to lead this topic rather than react to public opinion. More efficiency and electrification are the answers to the problems, East said, confirming Rolls-Royce operationally-wise targets to be a zero-emission company in 2030.
Full-year guidance for its core operating profit and free cash flow remains around GBP 700 million. Rolls-Royce wishes to accelerate its restructuring program announced in June last year to reduces costs. So far it has achieved GBP 134 million in savings and has reduced headcount in HY1 by 300 or 1.600 since starting the restructuring, expected to increase to 2.700 by the end of the year. By the end of 2020 R-R expects to have achieved savings of GBP 400 million and reduced staff by 4.600.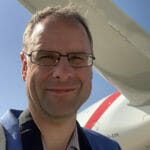 Active as a journalist since 1987, with a background in newspapers, magazines, and a regional news station, Richard has been covering commercial aviation on a freelance basis since late 2016.
Richard is contributing to AirInsight since December 2018. He also writes for Airliner World, Aviation News, Piloot & Vliegtuig, and Luchtvaartnieuws Magazine. Twitter: @rschuur_aero.