Russian airlines won't be flying their Western jets for long.  The uncertainty surrounding Russia's Western fleet is causing lessors harm, as they must terminate leases under sanctions and attempt to recover those aircraft. While the market for the wide-bodies is not hot right now, the market likely could quickly absorb many of Russia's single-aisle fleet, particularly the latest models.  But lessors need to get their hands on the aircraft, which may be next to impossible.
We understand from our intelligence sources that Iran will be back "in the fold" within the next six weeks.  Perhaps this could even be sooner.  Iran could be a market where repossessed Russian airlines' aircraft end up if they can be recovered.  That is the big if, however.  Today, Iran and Russia remain allies.  But if the rumors of restoration of US diplomatic relations and a drop of sanctions on Iran, which has been operating in accordance with the multinational (except US) nuclear treaty, that situation could change.  Iranian oil supplies could quell the world oil market spikes.  The US is ready to deal with both Iran and Venezuela to that effect if necessary, even if it appears as a policy reversal.  Follow the approval ratings and the money. Always.

Could Iran and Russian airlines find a mutually attractive solution for aircraft lease deals, transferring aircraft from Russia to Iran? Indeed, such a deal could resolve lessors being paid, certificates of airworthiness being reissued, insurance paid and power-by-the-hour deals reactivated.  Literally swapping Iran for Russia for some of the leased fleets.  But given Mr. Putin's attitude, this seems like a very long reach.  But if leased aircraft can indeed be recovered and Iran opens up, opportunities are there.
Russia has indicated that it won't return Western leased aircraft and has advised Russian airlines to operate them only domestically, to avoid them being seized when they reach states that have signed the Cape Town Treaty.  A handful of Russian aircraft have been recovered, but it appears that most remain inside Mother Russia to avoid seizure.  With sanctions, and required lease cancellations, no rents, maintenance accruals, or other payments will be forthcoming and insurance may be canceled, due to western co-insurance.  This is certainly not a situation lessors contemplated when those leases were signed.
Meanwhile, despite Russian hubris, the fact is that Russian airlines will not be able to use the Western fleet for very long. Boeing and Airbus have cut out spare parts shipments, and inventories will deplete quickly as aircraft are operated.  Some aircraft might be cannibalized for spares, which could present more future recovery problems, but it is clear that the operational window without spare parts is months rather than years.  But just as Iran was able to keep aircraft flying through secondary markets, the Russians may try to do the same.  "On-condition maintenance" takes on a whole new meaning.
Even with Russia being able to subsidize Jet-A, the economic impact of sanctions will result in shrinking traffic for Russian airlines.   The Ruble has lost 30% of its value in recent weeks vis-a-vis international markets, which means the cost of air travel domestically will become prohibitive unless subsidized.  Air travel will likely be well out of the reach of the typical Russian as a result.  State intervention to support airlines, airports and the domestic Russian travel sector will only further burn through the little funding the state has.  For Russia's government, the war in Ukraine is a big cash drain.  Sanctions exacerbate the cash drain.
Using 2021 US DoT data as a benchmark, the first column is what it costs to run a commercial airliner per hour.  The second column lists the maintenance cost per hour.  These aircraft require regular maintenance – no matter if insurance, pilots, and fuel are covered by the state.  Operators cannot escape the maintenance costs.  Russia probably does not have the stock of spares to keep these aircraft flying for more than a few months – we estimate three months.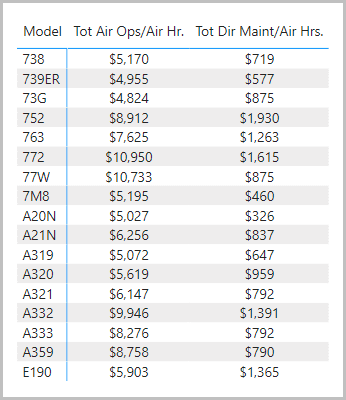 With a shrinking travel market, and too few spares to sustain operations, the best decision for Russia's airlines is to get the leased aircraft out of the country.  Failure to do this means, after hostilities, they will be frozen out of the global aircraft leasing industry.  One lessor already did this after the 2014 Crimea annexation by Russia.  Russia's current domestic traffic could be handled by its domestically-made aircraft – it will be tough because of range and payload limits.  But that's where they are today.

While Russia signed the Cape Town Treaty, Iran did not.  Russia's leased aircraft can be flown to Iran without being attached.  Iran would be smart to sign the Treaty as part of its request to ease sanctions. This means the Russian aircraft can be attached by lessors, but then these lessors will have customers on the spot.  Of course, if Putin says no to returning aircraft, the answer is no.  Iran would be an interesting solution, as they desperately need commercial aircraft in short order and if they could obtain the Russian airlines' leased assets, it would likely be on better terms than they would have seen in a very long time. There's a deal to be made if Putin doesn't stand in the way.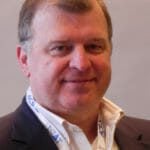 Co-Founder AirInsight. My previous life includes stints at Shell South Africa, CIC Research, and PA Consulting. Got bitten by the aviation bug and ended up an Avgeek. Then the data bug got me, making me a curious Avgeek seeking data-driven logic. Also, I appreciate conversations with smart people from whom I learn so much. Summary: I am very fortunate to work with and converse with great people.