Thinking through pending industry consolidation – watch for the China factor
News that Boeing and Embraer have been talking sent a shock wave to the industry just as the holidays were about to begin.  The implications are tremendous and far-reaching.  After the news emerged, additional news indicated that the Brazilian president initially nixed the idea and refused to consider selling the states' golden share. Since then that also seems to have softened.
The Brazilian reaction was factored into a recent podcast and was expected by us.  But we are also mindful of the fragile state of the Brazilian economy.  Moreover, we don't think Embraer's management is totally against the idea of doing a deal with Boeing on the right terms.  Failure to do a deal means that both Boeing and Embraer could be left vulnerable.  This is the critical issue – what is the risk of remaining alone? For Embraer, it is competing with the E190-E2 and E195-E2 against "Airbus" C Series.  The result is more competent marketing at the top end, with a larger support network and resources that Embraer can't match.  For Boeing, there is little or no risk to their existing business, except that with the CS in hand, Airbus could focus on an A322 /A323 which would be a true 757 replacement that could impact the business case for the 797.  When combined with the A330neo, this would surround the potential market for the 797 and might force Boeing into a 737 replacement cycle faster than they would otherwise want.  This industry has always been a game of leap-frog, and the C Series is an aircraft poised to jump.  Boeing needs the E2 to match or cede the bottom of the market to others.  The key question for Boeing is how well they believe customers will remain loyal as they procure larger aircraft.
So, for now, do not discount a deal or some arrangement between Boeing and Embraer.
Here are some thoughts on what the creeping consolidation could mean for the global aerospace industry. There appear to be three driving issues to consider that encourage consolidation:
Supply chain – the OEMs are seeing a world of consolidation in the supply chain. They do not want the tail to wag the dog.  OEMs (especially Airbus and Boeing) want their undisputed control back.
Labor pool – We face not only a pilot shortage.  There is also an aerospace skills shortage.  Having control over a deep and wide, but limited, skill pool is essential to succeed in an increasingly technically challenging in industry.  Embraer, unlike the other OEMs, has excelled at bringing in new aircraft programs on-time and on-budget, and one of the reasons is having its own University specializing in aerospace information technologies.
Industry bubble – Cyclical conditions are normal –  every segment has ups and downs.  To avoid these swings hurting too much, an OEM wants to be able to offer airlines and lessors everything from 30 seats and up.  If there is a bubble in any segment, that impact is offset by other segments.
The following matrix summarizes our thoughts about this transaction and the impact for key players. Click to make it larger.
Game theory kicks in right away.
Embraer is Brazil's national champion.   Can the state get its head around a deal with Boeing?  Can the government come around to seeing this deal like a national soccer player getting a contract to play for a big team overseas?  After all, Boeing calling is a tremendous compliment.  Boeing can do more to get the KC-390 into the USAF than anyone else.  Boeing can do more to sell the E2 program than Embraer alone.  Boeing might be able to significantly impact the US airline scope clause – perhaps via lobbying efforts in Congress.  In short, Boeing is a fabulous partner for Embraer and Brazil.
Because there are so many favorable outcomes from a Boeing tie-up with Embraer. Airbus must revisit its halfway relationship with Bombardier.  Bombardier's aerospace assets offer a lot to Airbus. Having the Q400 in-house means 100% control over the world turboprop market (with ATR).  Could this get through EU and US competition regulations? Having the CRJ program does not bring much in technology terms. But if Boeing gets the scope clause eased, it will be Airbus that helps Bombardier develop its own version of an E175-E2 or MRJ.  Bombardier has a big group of CRJ customers to work with.
Just like Embraer's business jets fitting within the Boeing BBJ program, Bombardier's business jets might fit with the Airbus ACJ program. There are no overlaps for either of the big OEMs.  Airbus will also be able to take on Gulfstream head-on with the Bombardier Global range.   But is this a market they are interested in?  There is no evidence that Airbus would like to build out the business jet segment, although the ACJ atop the Global could be interesting.   The Bombardier railway assets are a consideration: there is always the chance to sell this to the EU railway firms.  Anything to keep the Chinese at bay.
China cannot be dismissed yet.  China's aerospace firms (AVIC and COMAC) must see these deals for what they are.  A Western wall starting at 30 seats all the way up to 600 seats.  Any western lessor and airline will turn to the Airbus and Boeing options first.  It won't be the price that drives their final decisions because operational reliability is key.  China does not offer that level of operational reliability yet.  Buying a firm like Bombardier lock, stock and barrel, does enable rapid leaps up the learning curve.  Buying Bombardier now is literally a once-in-a-lifetime opportunity.
Buying Russia's aerospace technology is good but may come with annoying Russian state conditions.  Bombardier is China's best option.  And its price is within reach, especially when one takes a long-term view.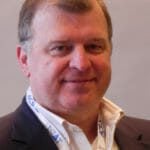 Co-Founder AirInsight. My previous life includes stints at Shell South Africa, CIC Research, and PA Consulting. Got bitten by the aviation bug and ended up an Avgeek. Then the data bug got me, making me a curious Avgeek seeking data-driven logic. Also, I appreciate conversations with smart people from whom I learn so much. Summary: I am very fortunate to work with and converse with great people.