A321neo first delivery and big expectations
Airbus announced the delivery of the first A321neo today to US-based Virgin America – a brand soon to disappear into the ever-consolidating US airline industry.   Like all the Virgin American fleet, this one also powered by CFM.  In this case by the LEAP engine.  But we won't see this livery for long.
"After Virgin America having been the first customer signing for the A320neo back in December 2010, we are today delighted to deliver the first A321neo to them," said Fabrice Brégier, Airbus COO and President Commercial Aircraft. "With our largest, latest, most fuel efficient NEO Single Aisle aircraft we are turning a new page. The new A321neo powered by next generation CFM LEAP-1A engines guarantees new levels of efficiency and longer range to its operators, greater comfort to the flying public and less emissions and noise to the airport communities. Thanks to its cutting-edge technologies it is today the most eco-sensitive Single Aisle aircraft available."
Virgin America currently operates a fleet of 63 A320 family aircraft comprised of A319ceo and A320ceo aircraft powered by CFM's CFM56-5B engines.  The new A321neo will be the largest aircraft in Virgin America's fleet, featuring 185 seats – a 24% higher capacity at same comfort levels than its current A320s. Inside the cabin, Virgin America flyers will continue to enjoy three custom-designed classes of service, touch-screen personal entertainment and an on-demand food and cocktail menu on every flight in addition to power outlets at every seat. The aircraft is expected to enter service on May 31, with its inaugural flight from San Francisco International Airport (SFO) to Ronald Reagan Washington National Airport (DCA).
So much for the official wording from the press release.  More intriguingly,  are we seeing the first of a highly disruptive aircraft enter the US airline industry?  If we believe everything Airbus tells us, for sure.  But Airbus also has market facts to back this up – the A321neo is a best seller now.  Alaska Airlines, the new owner of Virgin America, is an all-Boeing airline.  They are not committed to keeping the Airbus fleet yet.  But this A321neo may be the crucial item to change that view.   If the A321neo delivers on its promises, Alaska will find it has an aircraft that can fly far (corner-to-corner in the USA, not just transcon), with great loads all year.  It may demonstrate to Alaska that it is indeed more capable than the 737-900ER and probably even more capable than the forthcoming MAX9.  Other airlines that have ordered the A321neo certainly are of this opinion.
Alaska is Seattle-based, and that means it lives under the huge shadow from the local OEM.  Boeing and Alaska have a long history together, except for a brief dalliance at Alaska with McDonnell Douglas.   While the A319 and A320 in the current Virgin America fleet might not strike Alaska as especially attractive, the A321neo is a new class of capability.  Essentially Alaska is acquiring 757-like capabilities with it.  And the 757 developed an almost mythical reputation after its production ceased.
Alaska Airlines has a fine reputation for efficient flight operations and they will monitor the A321neo's performance closely.  If this aircraft does what it promised, we might see a change of mindset in Seattle.  When Alaska bought the MD-80s it was a shock to Renton. Alaska may be loyal, but they are not beholden.  Airbus could, possibly, inflict another shock with the A321neo.  There are lots of keen eyes on this one.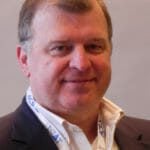 Co-Founder AirInsight. My previous life includes stints at Shell South Africa, CIC Research, and PA Consulting. Got bitten by the aviation bug and ended up an Avgeek. Then the data bug got me, making me a curious Avgeek seeking data-driven logic. Also, I appreciate conversations with smart people from whom I learn so much. Summary: I am very fortunate to work with and converse with great people.