Two months have now passed in 2021. According to the International Civil Aviation Organization, Latin America's airline industry is now aiming to have the best capacity recovery worldwide. Nevertheless, the region still faces financial pressure, as we've seen in the latest fourth-quarter financial results. 
What does ICAO say?
In its latest document, Effects of Novel Coronavirus (COVID-19) on Civil Aviation: Economic Impact Analysis, ICAO previews that Latin America will have the best seat capacity recovery in the first half of 2021. ICAO expects Latin America and the Caribbean's seat capacity in June to be between -33.6 and -24.6 percent compared to 2019 levels. 
In terms of passenger numbers, the region will lose between 66.5 and 77.03 million in the first six months of 2021. That's a 39.2 to 45.3 percent decrease compared to 2019. Nevertheless, Latin American and Caribbean airlines could recover nearly 70 percent of their passenger numbers by June.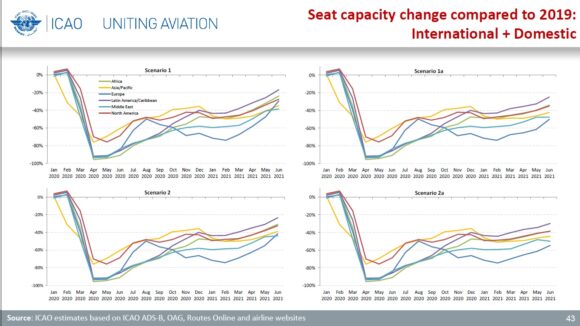 Finally, ICAO expects that the airlines could lose up to $ 11.37 billion in passenger revenue. 
Unfortunately, the COVID-19 travel restrictions might hurt Latin American recovery. Currently, Mexico is going through its low-season and has recorded a slump in traffic recovery. South America's high season is coming to an end, although the Brazilian, Colombian, and Ecuadorian markets have recovered fairly well in the last few months. 
A glimpse of the financial results
Many Latin American airlines have already published their 2020 full-year financial results. We've seen net losses at Volaris, Grupo Aeromexico, Viva Aerobus, and Copa Airlines. Azul Linhas Aereas will post its results later this week while GOL Linhas Aereas and LATAM will follow by the end of March. Avianca hasn't announced a date, but we can expect it by the end of this month.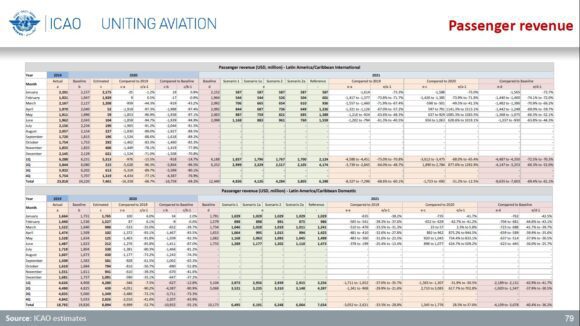 As expected, every airline in Latin America posted massive net losses. None more than Grupo Aeromexico, which lost over $2.1 billion in 2020. Copa Airlines had a net loss of nearly US$600 million. Volaris finished 2020 with a US$215 million net loss, and Viva Aerobus had a $132 million net loss.
In February, Grupo Aeromexico made the final draw of its Debtor-In-Possession Financing under the Chapter 11 bankruptcy process is currently involved. The airline received US$625 million. 
What to expect?
The Latin American vaccination campaigns are slowly increasing. Currently, Chile leads the way by having inoculated sixteen percent of its population. Argentina has only vaccinated 1.65 percent, Brazil 3.43, and Mexico 1.4 percent. Nevertheless, the ongoing US vaccination campaign (19.44 percent of the total population) will benefit Latin America. As we have seen last year, many US travelers chose Latin American and Caribbean destinations to travel during the summer.
Only one airline in Latin America has signed up to trial IATA's Travel Pass: Copa Airlines. There's no other airline or government in the region signaling its intention to use a health passport any time soon. 
Despite the bad news, there's room for optimism. New carriers are emerging: ITA Transportes Aéreos received its first aircraft in Natal, Brazil; the second start-up in Colombia has appeared with Starblue Airlines. 
Additionally, three low-cost carriers are expanding their international reach. Volaris, Viva Aerobus, and Viva Air are looking to operate flights between Mexico and Colombia.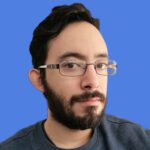 Daniel Martínez Garbuno is a Mexican journalist. He has specialized in the air industry working mainly for A21, a Mexican media outlet focused entirely on the aviation world. He has also published on other sites like Simple Flying, Roads & Kingdoms, Proceso, El Economista, Buzos de la Noticia, Contenido, and Notimex.