Russia is expecting the market for commercial aircraft to grow to 44.313 aircraft between 2019 and 2038, with the biggest share that of 166-200-seaters. United Aircraft Corporation (UAC) presented its latest outlook on the final trade day of the MAKS 2019-air show at Zhukovsky near Moscow.
UAC has calculated there are currently 27.956 commercial aircraft in service. This is about to double in the next twenty years to 44.000+ worth USD 6.35 trillion.
166-200 market:
The single-aisle 166-200-seater market right now has 10.200 airliners in service, including the Airbus A320ceo/neo, Boeing 737 NG/MAX, and Russian Tupolev Tu-214. This part of the market will double to 20.476, thanks to the introduction of new types like Russia's new Irkut MC-21 and China's Comac C919. By region, UAC is expecting China to be the biggest market at 5.005 aircraft, followed by Europe at 3.980, and North America at 3.525. Russia itself accounts for only 632 aircraft.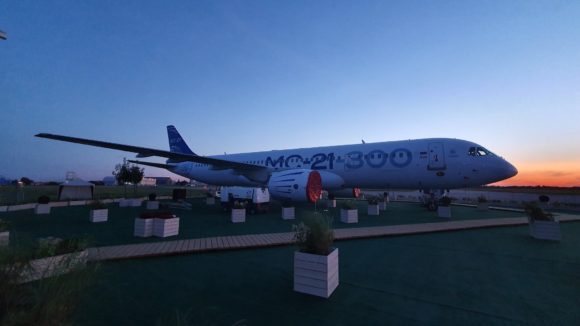 201+:
Next in size at 6.438 aircraft is the 201+ seat market that includes the Boeing 737-900/MAX 10, Airbus A321ceo/neo and Tupolev Tu-204. Europe needs 1.720 aircraft, China and India a combined 1.521 aircraft, and North America 493.
200-301:
UAC sub-divides the 200-301 and 301+ into two categories as the territories of the older Boeing 767, 777, 787, Airbus A330ceo/neo, and Russia's Ilyushin Il-96 versus the Boeing 747 and 777X (including the 777-10…), Airbus A350-900/1000, Airbus A380 and Ilyushin Il-96-400.
The 200-301 sub-group accounts for 3.559 aircraft, with China and India expected to need a combined 947 aircraft and Europe 571. The 301+ group sees demand for 3.987 airliners, says UAC, with China/India 1.073 and the Far East 1.003.
Interestingly, there is no mention of the CR-929, the Sino-Russian twin-aisle long-haul aircraft that is expected to enter service around 2027. While demand for this size of airliner seems healthy in China, the Russian market is less favorable with a combined need for 141 aircraft in the 200-301/301+ market.
135-165:
By size the fourth biggest market is that of the 135-165 seat single-aisle type that covers the Airbus A319neo and A220-300, the Boeing MAX 7 and the yet to be launched Irkut MC-21-200. This market size is for 3.443 aircraft, with North America the biggest at 972 aircraft followed by China (773) and Latin-America (439). Russia would need some 165.
114-134:
The 114-134 seat market that of the new-generation aircraft includes the Airbus A220-100 and Embraer E195-E2 would need 686 aircraft, with North America (201) and China (179) again the biggest markets.
61-90:
Looking at smaller aircraft types, UAC forecasts a healthy demand in three sub-categories. Biggest is the 61-90 seat market at 1.998 aircraft, of which 1.368 in North America and China as runner-up with just 222. UAC identifies hardly any new types in this segment, with the Embraer E170/175 and Comac ARJ21 the latest additions to the market. Notably absent: the 76-seater Mitsubishi Spacejet M100.
91-110:
The 91-110 seater market is to require some 1.376 aircraft. This is where the Embraer E190/190-E2, the Mitsubishi Spacejet M90 and UAC's own Superjet 100 fit in. China tops the list with 468 aircraft, followed by Europe (271) and North America (201).
61+ turboprop:
Also not to be neglected is the 61+ turboprop market that includes the ATR 72 and De Havilland Dash-8 Q400 (but not the Ilyushin Il-114-300) at 1.559 aircraft, of which China and India combined take an almost one-third share at 499 aircraft.
Adding up all the categories and looking at Russia itself, demand for new airliners is rather modest at 1.470 aircraft. As mentioned, the 166-200 market is the biggest, so UAC better gets its act together well on the MC-21 or it will lose out to the ever-present competition from the West.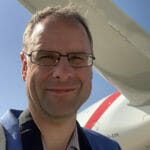 Active as a journalist since 1987, with a background in newspapers, magazines, and a regional news station, Richard has been covering commercial aviation on a freelance basis since late 2016.
Richard is contributing to AirInsight since December 2018. He also writes for Airliner World, Aviation News, Piloot & Vliegtuig, and Luchtvaartnieuws Magazine. Twitter: @rschuur_aero.