Dornier Seawings is introducing a new product aimed at governmental operators: the Orca, which they claim is the world's most advanced amphibious mission platform.  Based on the Seastar the aircraft comes with optional internal and external mission equipment stations. For example, equipped with camera and radar systems for search and surveillance, stretchers for medical evacuation and self-protection items for defense purpose. The Orca can be customized and suited to an operational profile. Dornier Seawings plans for the Orca to be ready to enter service in 2022.
A key advantage of this platform is that it has an all-composite airframe which makes it corrosion-free even in a salty environment.  Moreover, it has better range/payload than an equivalent helicopter.  Since it is a manned platform, it also offers more flexibility than a UAV.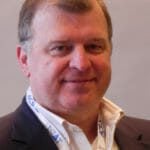 Co-Founder AirInsight. My previous life includes stints at Shell South Africa, CIC Research, and PA Consulting. Got bitten by the aviation bug and ended up an Avgeek. Then the data bug got me, making me a curious Avgeek seeking data-driven logic. Also, I appreciate conversations with smart people from whom I learn so much. Summary: I am very fortunate to work with and converse with great people.