GE Aircraft Engines
On January 13 Airbus announced that its teams created the first-ever single-piece composite center wing box. This represents an important evolution of a key structural component and provides support and rigidity for an aircraft's wings.
Continue reading →
It is nothing short of eye popping: 855 parts reduced to 12? GE's ATP is going to be an amazing piece of technology. It certainly will show case the company's additive manufacturing capabilities.
Lower weight and better fuel burn are equally impressive – indeed these numbers along would attract a lot of attention.
But consider this. If an operator had an ATP in service, and needed parts, where could he or she go? It looks like only GE will have the parts. Moreover, if a small part needs to be replaced, does this mean that a number of other parts also get replaced at the same time? After all, with part consolidation it appears that replacement might mean a lot change when there is a replacement part is needed.
This is really a very good strategy for GE. They can eliminate an entire supply chain in the MRO field. Rather… Continue reading →
GE has been at the forefront of additive manufacturing for a while. Though not alone in seeing the benfits from this technology, GE is touting an interesting example of what this means. They explain that their new ATP has 855 parts eliminated because of additive manufacturing.
To date Textron has been the only OEM to select this engine for their forthcoming Cessna Denali, which is aimed at the Pilatus PC-12. There had been rumors that Textron might have another announcement at NBAA but this did not happen. Continue reading →
GE Aviation reported it has completed initial ground testing of the first full GE9X development engine, the world's largest commercial aircraft engine that will power Boeing's 777X aircraft.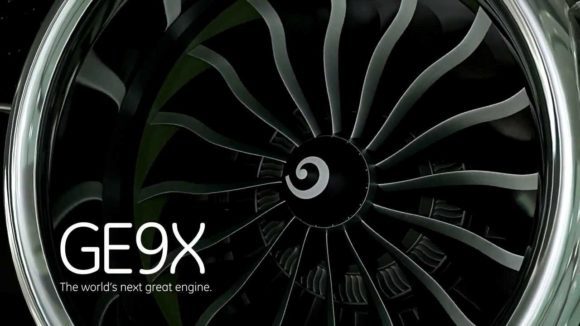 "This engine is living up to our expectations, and we are extremely pleased with the results," said Ted Ingling, general manager of the GE9X program at GE Aviation. "During ground testing at GE Aviation's Peebles Testing Operation, the first GE9X engine performed flawlessly, providing the Engineering team with 1,200 individual data streams that reaffirmed the design. We look forward to the next phase of testing for the engine program."
The first GE9X engine has accumulated 167 hours, 213 cycles and 89 starts during ground testing. The recent testing provided data on the engine's aero and thermal characteristics, mechanical integrity, performance and operability. Later this year, GE Aviation will conduct preliminary ice testing on the first engine to test (FETT) to get a… Continue reading →